Let's talk about How to Start a Yoga Practice to Improve YOUR Running. 😉 Earlier, I talked about how I used yoga in confinement. I dove deep into how, why, and what the situation was with COVID-19 and how it was affecting my training. Now, I want to talk about how to use yoga to your benefit as a runner.
Yoga is an incredible and empowering way of movement. It has so many benefits, especially to runners. I want to share and talk about some reasons why YOU should include it as a daily part of your practice.
Disclosure: Bear in mind that some of the links in this post are affiliate links and if you go through them to make a purchase I will earn a commission. Keep in mind that I link these companies and their products because of their quality and not because of the commission I receive from your purchases. The decision is yours, and whether or not you decide to buy something is completely up to you. 😉
Why You Should Start Practicing Yoga to Help YOUR Running
I started getting really focused on yoga almost a year ago, and I poured a lot of my time into yoga during confinement starting in March. I've gained two things from yoga:
The biggest gain I got from yoga was my downhill. My downhill improved SO much to the point where people actually started asking and pointing it out. This was the power of balance and strength that I got from yoga.
No pain. Yoga strengths many muscles, especially the ones that you can't or don't strengthen during your runs. So, it's really with recovery, building muscle, and strength around some of my weaker points. 😉
Including yoga to your daily life can bring a peace to your life, and mind, but also to your body. Yoga can literally bring balance to your life.
Yoga exists in the world because everything is linked.

– Desikashar
What is a Yoga Practice?
A yoga practice is whatever you would like it to be. However long, or short, you want, and however easy or hard you want it to be.
Yoga can be just cat and cow, back and forth. It could be sun salutation that you do super slowly, or maybe the whole sequence of ashtanga.
It's also important to know that doing yoga doesn't mean that you have to do yoga postures. Doing yoga can just be moving your body in any way that feels good.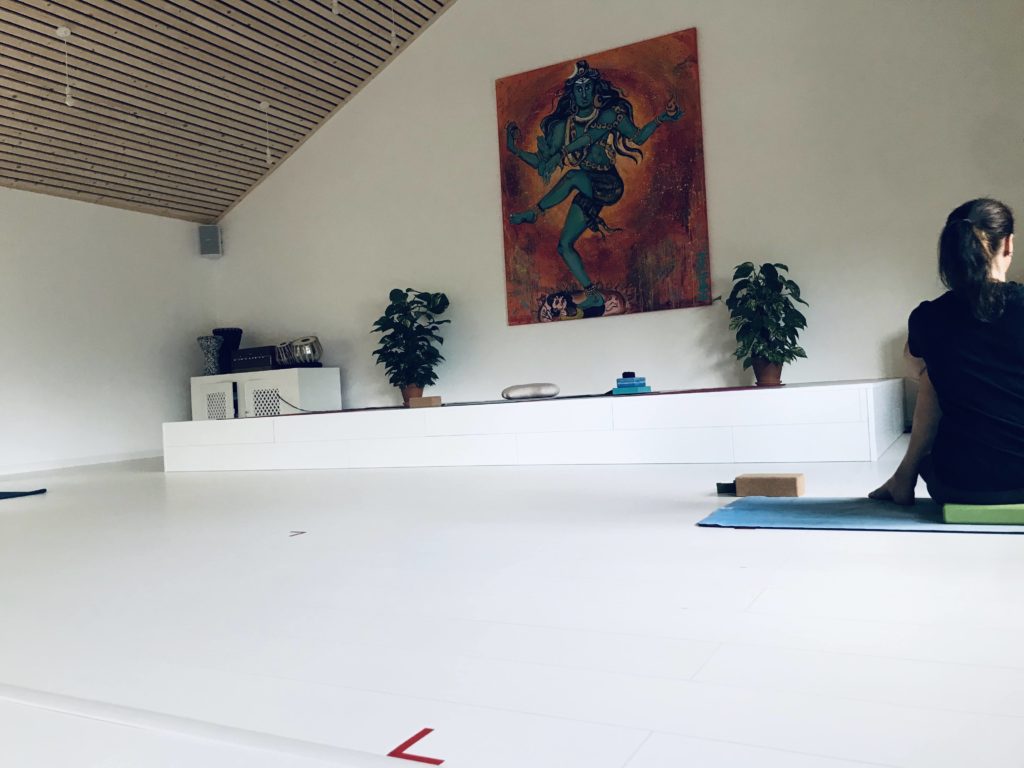 How to Start Yoga
There are two ways to start doing yoga. On your own, or in a yoga class.
There sooo many YouTube videos out there if you want to follow a yoga practice. There's also many apps and programs online that you can find.
Some Popular Yogi Youtubers are:
If you're not one to watch YouTube videos or just don't want to follow along there are also tons of books out there that show you different sequences. Or you can make up your own way, or maybe you just do the two postures that you know or feel comfortable with! Yoga is all about you doing you, so whatever works for you, works for you. <3
This video below is Ashtanga Half Primary Series… it's my favorite practice. <3
If you are interested, there are many in-person yoga classes held around the world. Please keep in mind: because of COVID-19 classes are probably being held online. Your local yoga studio might even be offering online yoga classes!
I practice online through a yoga school that's based in the USA, and I've been working towards getting my 200h yoga teacher training certificate.
The Gear You Need
One of the most important parts of yoga! Picking the right yoga mat is important because you don't want one that is too stretchy or too thin (unless you prefer that vibe). The yoga mat below is an extremely high quality yoga mat that a lot of yogis use. There are thousands of yoga mats out there, and it's all about finding the one that works for you.
Important for after you use your mat, so your mat can last long term. 🙂
You can make homemade yoga mat cleaner, you can find some through amazon, or you can probably find it at your local yoga shop.
I love yoga blocks, and I love to practice with them. Although, they're not completely necessary, I love using them because it feels different and I like the change of movement.
The blocks below are the ones I use!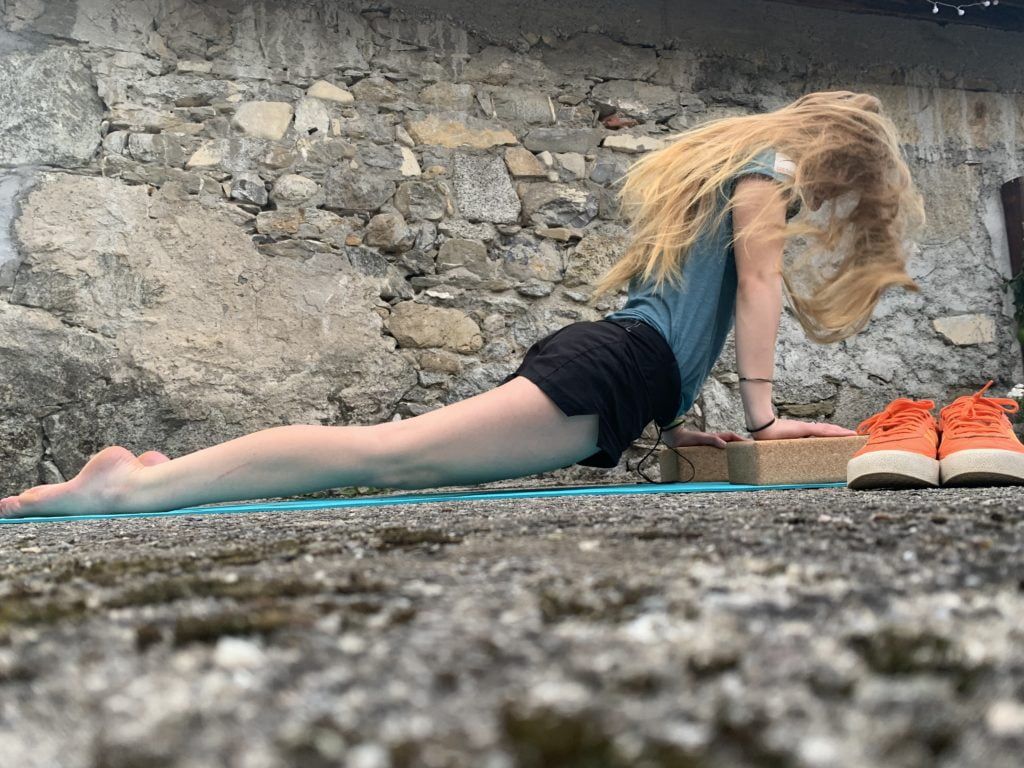 La Fin
Remember, the biggest part of yoga is feel, and whatever works for you. It's YOUR practice. Yoga is fantastic for running and improve your running tremendously.
If you enjoyed reading How to Start a Yoga Practice to Improve YOUR Running you may also enjoy reading about The Best Yoga Postures for Runners.
If you have any questions feel free to leave a comment below, or contact me through my social media or through my contact forum! Happy and safe yoga. 😉