11 Pick-Up Lines for Runners
Valentine's Day is coming up, and I admit it's probably my favorite holiday of the year. I love all the love in the air. It makes me happy. <3
Although, being single is totally an option for you ( 😉 ), here are a few pick up lines to make you laugh…or to try out on that runner that you've been crushing on all year.
1. Flirting Sweaty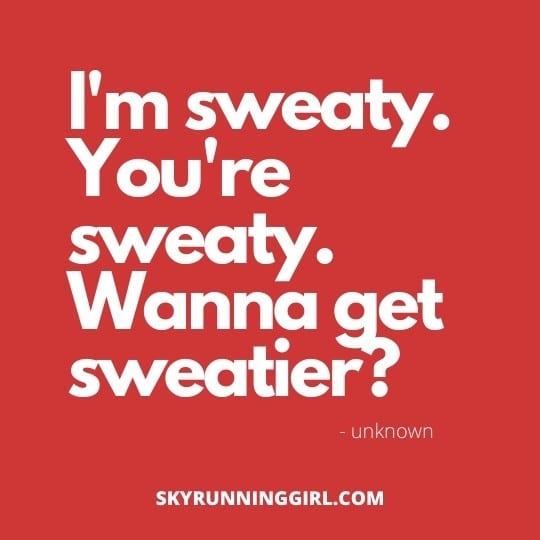 2. Skyloving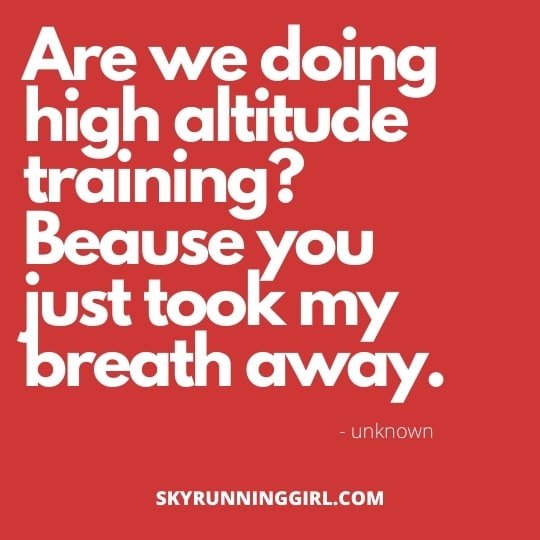 3. Chez Moi ou Chez Toi ?
4. Yum 😉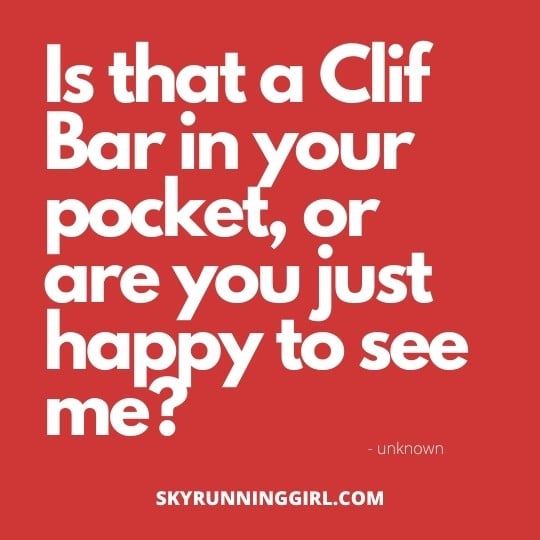 5. Body Check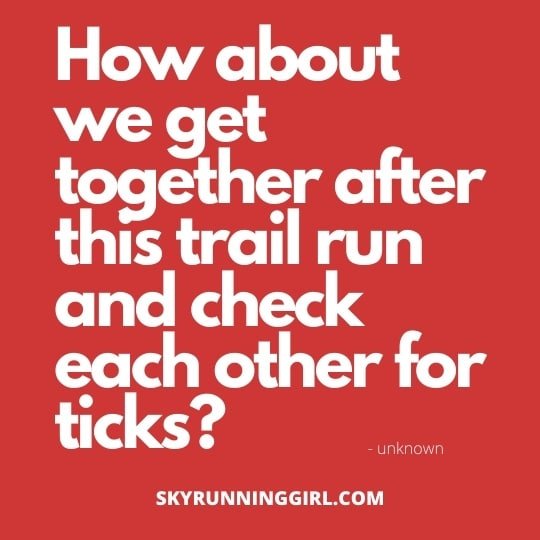 6. qt.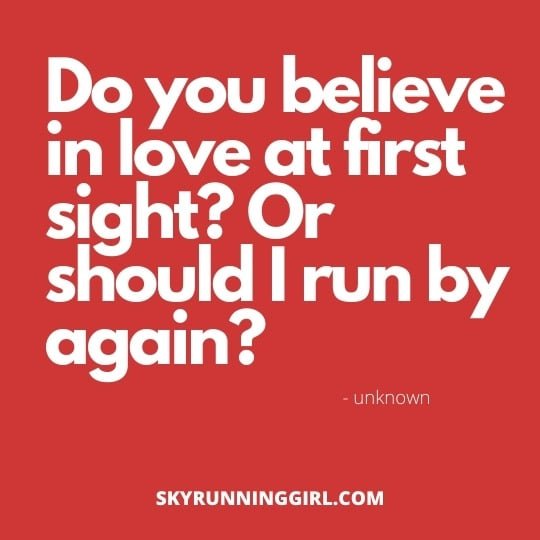 7. Safety First
8. Heart Rate Training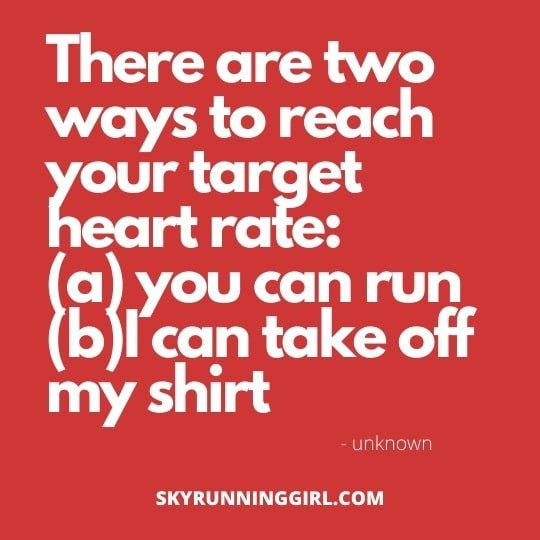 9. Bib Number or…?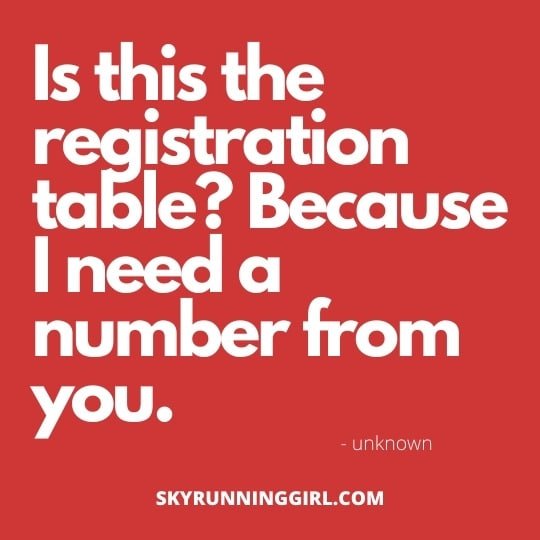 10. Workout #2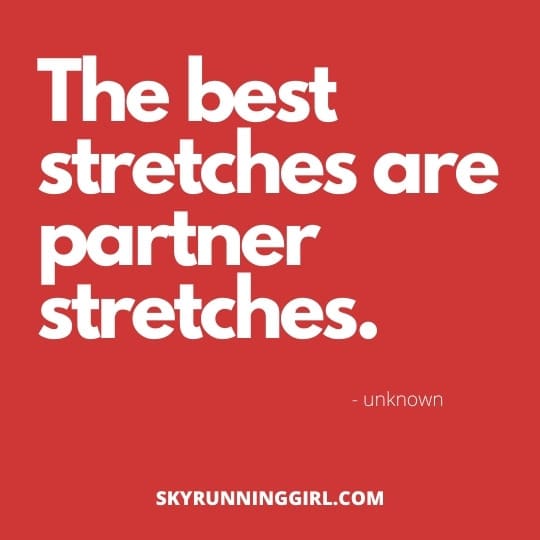 11. Running Date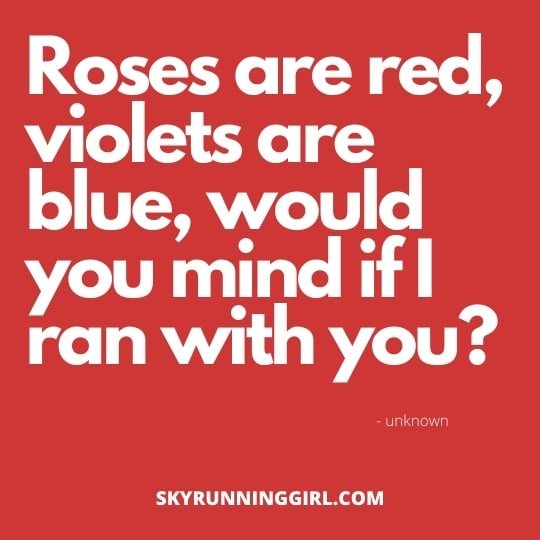 If you enjoyed reading 11 Pick-Up Lines for Runners you may also enjoy My Favorite Running Gear 2021.
Drop a comment and let me know which is your favorite pick-up line! If you're on Pinterest please consider re-pinning your favorite one!