11 Pick-Up Lines for Runners
Let's Get Sweaty…I Mean…Started…
So, Valentine's Day is coming up, and I admit it's probably my favorite holiday of the year. I love all the love in the air. And I LOVE running, so what's not a better way to share some of my favorite pick-up lines with you about running! I mean who doesn't love a sexy running pick-up line?! <3
Although, being single is totally an option for you ( 😉 ), here are a few pick up lines to make you laugh…or to try out on that runner that you've been crushing on all year.
🚨Be sure to keep a lookout on my Instagram around Valentine's Day where I post new pick-up lines on my story, although, fair warning, they may be a little too dirty for you!! 🚨
1. Flirting Sweaty
"I'm sweaty. You're sweaty. Wanna get sweatier?" -unknown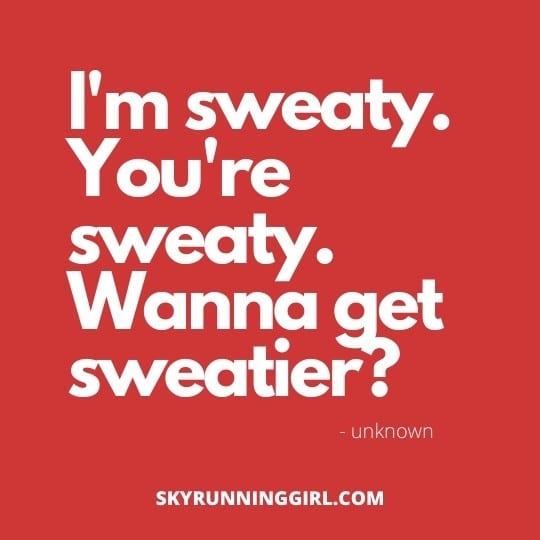 2. Skyloving
"Are we doing high altitude training? Because you just took my breath away." -unknown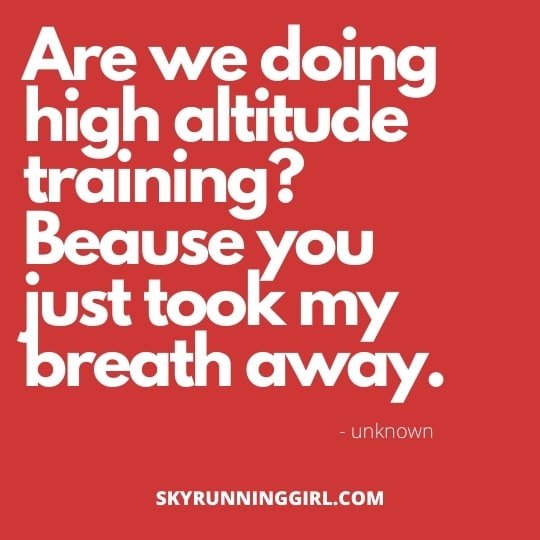 3. Chez Moi ou Chez Toi ?
"Your pace or mine?" -unknown
4. Yum 😉
"Is that a Clif Bar in your pocket, or are you just happy to see me?" -unknown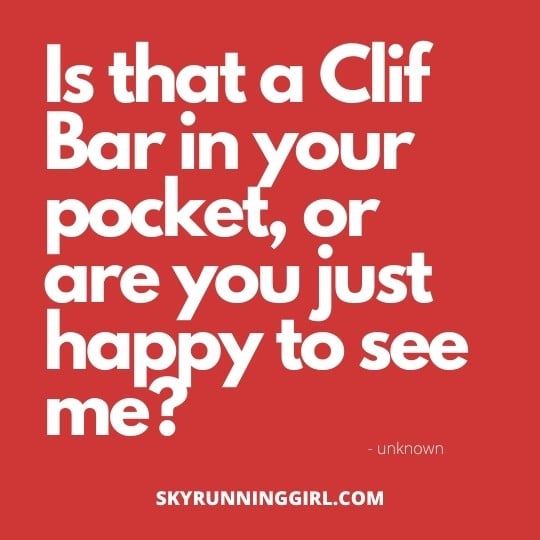 5. Body Check
"How about we get together after this trail run and check each other for ticks?" -unknown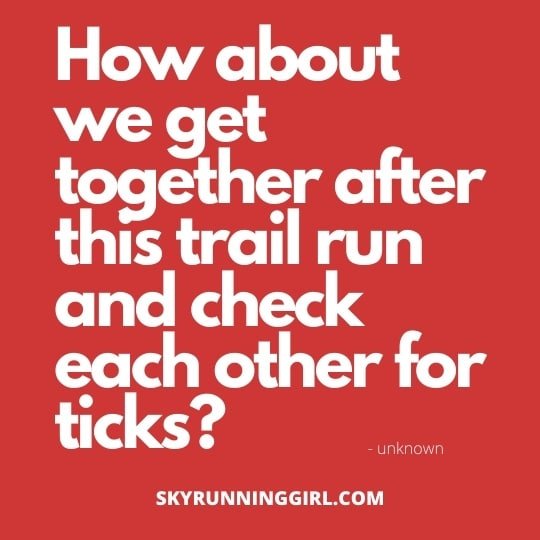 6. qt.
"Do you believe in love at first sight? Or should I run by again?" -unknown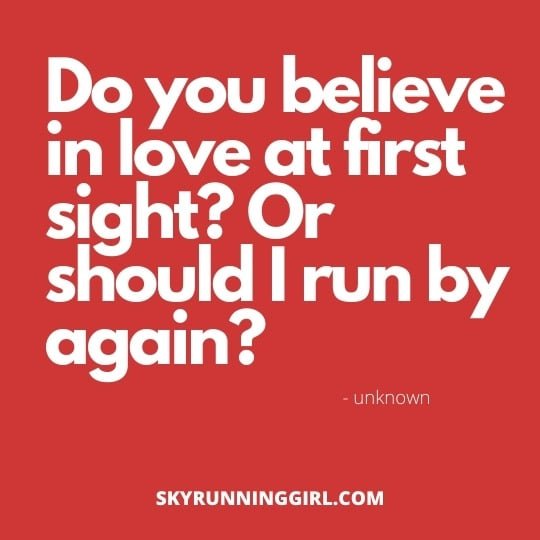 7. Safety First
"Let me tie your running shoes, because I don't want you falling for anyone else." -unknown
8. Heart Rate Training
"There are two ways to reach your target heart rate: (a) you can run (b) I can take off my shirt." -unknown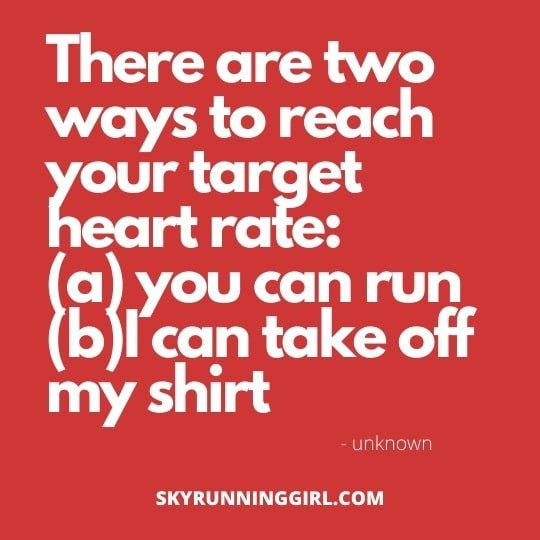 9. Bib Number or…?
"Is this the registration table? Because I need a number from you." -unknown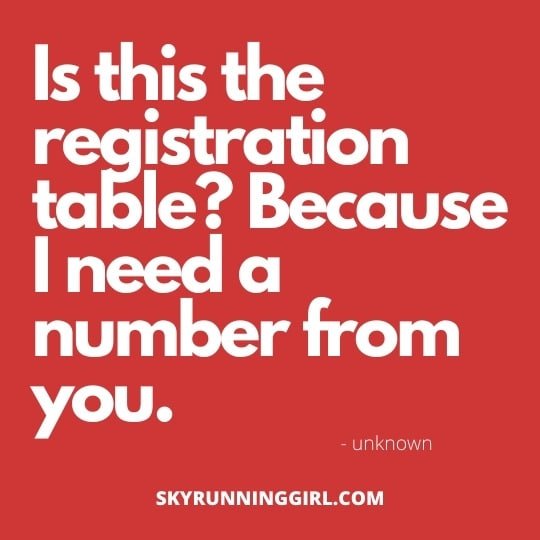 10. Workout #2
"The best stretches are partner stretches." -unknown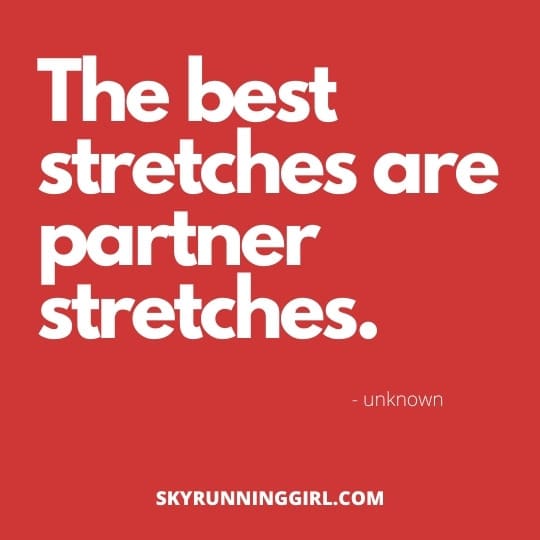 11. Running Date
"Roses are red, violets are blue, would you mind if I ran with you?" -unknown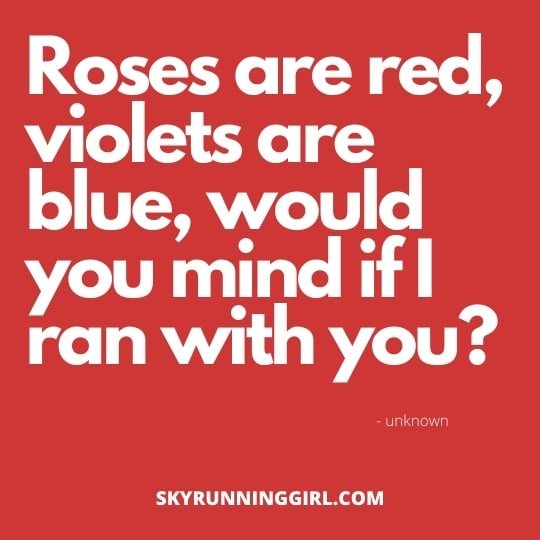 If you enjoyed reading 11 Pick-Up Lines for Runners you may also enjoy My Favorite Running Gear 2021.
Drop a comment and let me know which is your favorite pick-up line! If you're on Pinterest please consider re-pinning your favorite one!
Spread the love!