23 Easy & Quick Vegan Breakfast Recipes
Looking for vegan recipes that aren't just tofu and oats? Then you're in the right place!
"Vegans can have their omelettes too! With chickpea flour and spiked with nutritional yeast, this omelette has just as much protein as the egg version! A vegan chickpea flour omelette, gluten-free and soy-free, is a breakfast recipe to fuel you all day long!" – Rebecca, Strength and Sunshine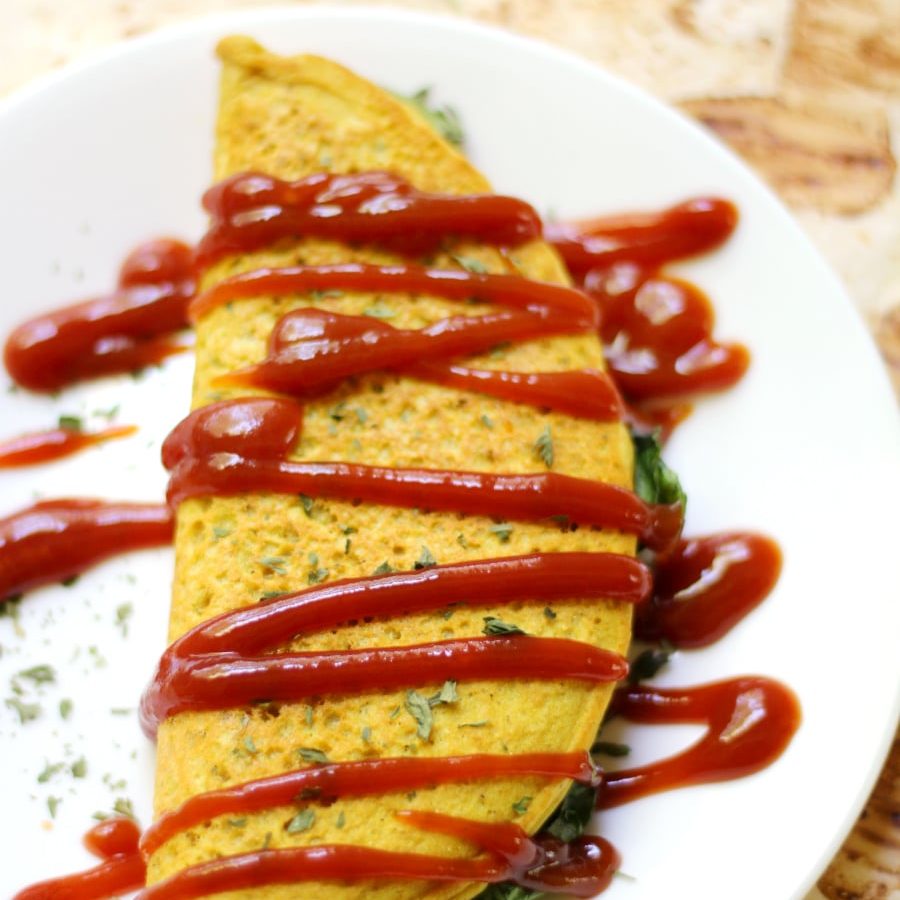 "Looking for a simple pancake recipe? Try this recipe for easy healthy pancakes which requires few ingredients and is perfect for freezing so that you can make these pancakes on the weekend and pull out pancakes throughout the week to enjoy!" – Jenny, Wholesome Family Living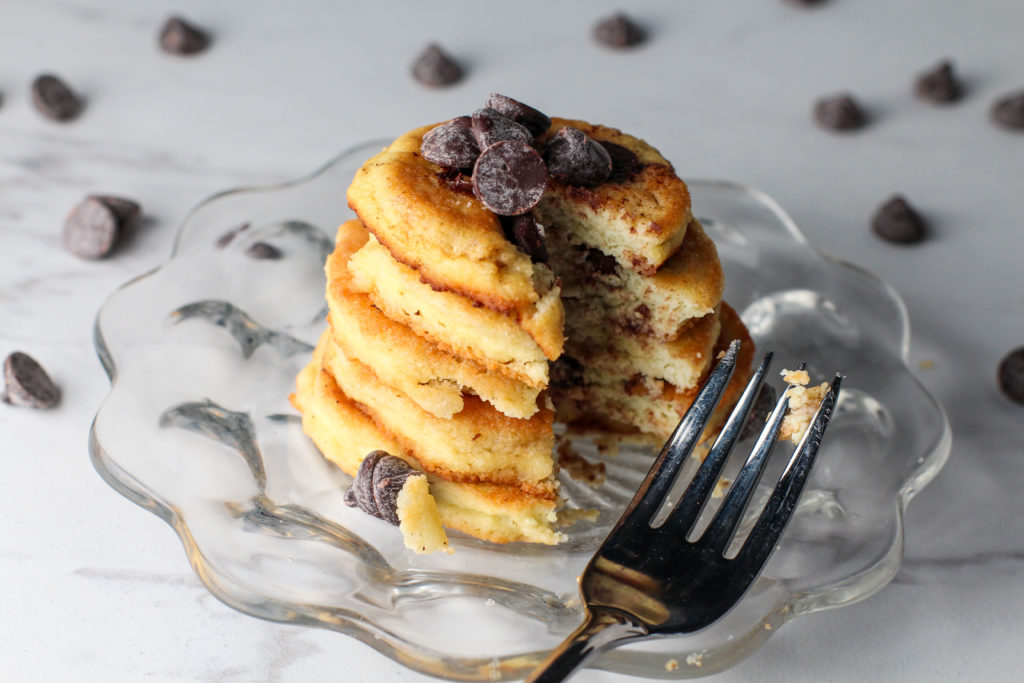 "This is the easiest vegan baked oatmeal ever! In fact, you don't need any mixing bowls- you just make it in your casserole dish! Low sugar and full of vegan protein, this easy healthy baked oatmeal is a wonderful breakfast!" – Britt, Banana Diaries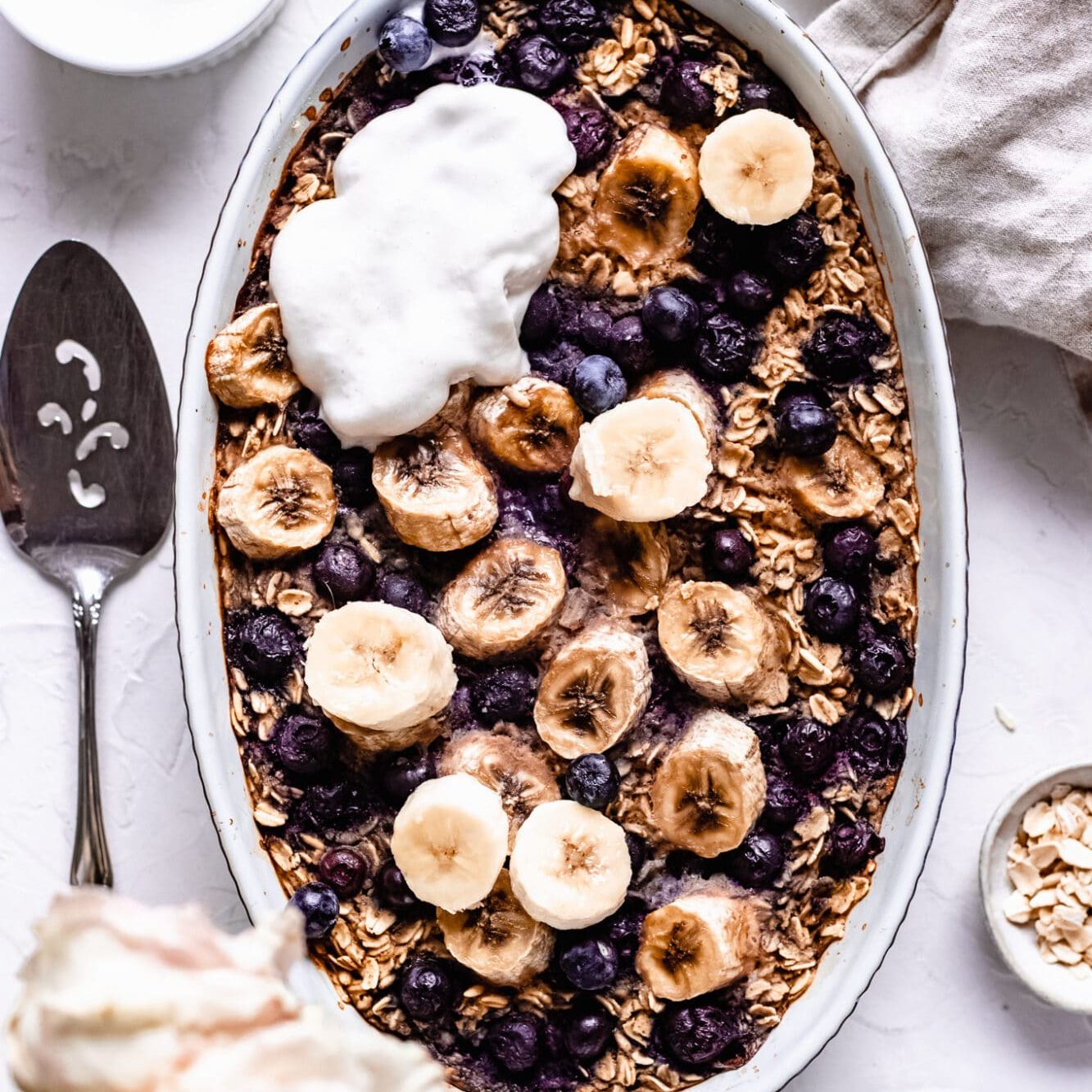 "This easy vegan granola can be customised to suit you. Make a big batch and you can enjoy it whenever you fancy a quick and tasty breakfast." – Vegan on Board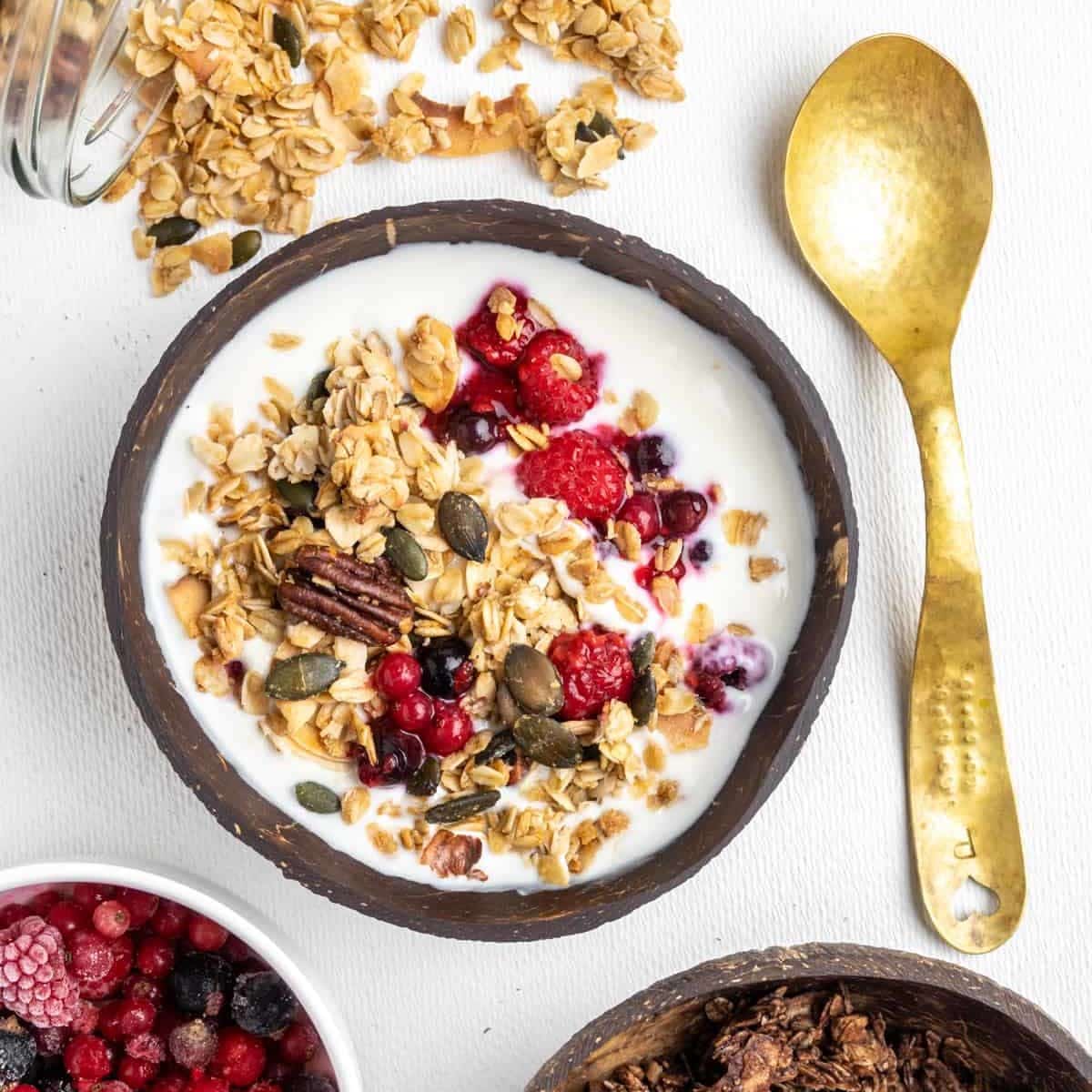 "These vegan buckwheat pancakes are super fluffy and delicious plus quick and easy to make. They call for just a few ingredients and can be made ahead and warmed up when you're ready for them." – Gwen, Delightful Adventures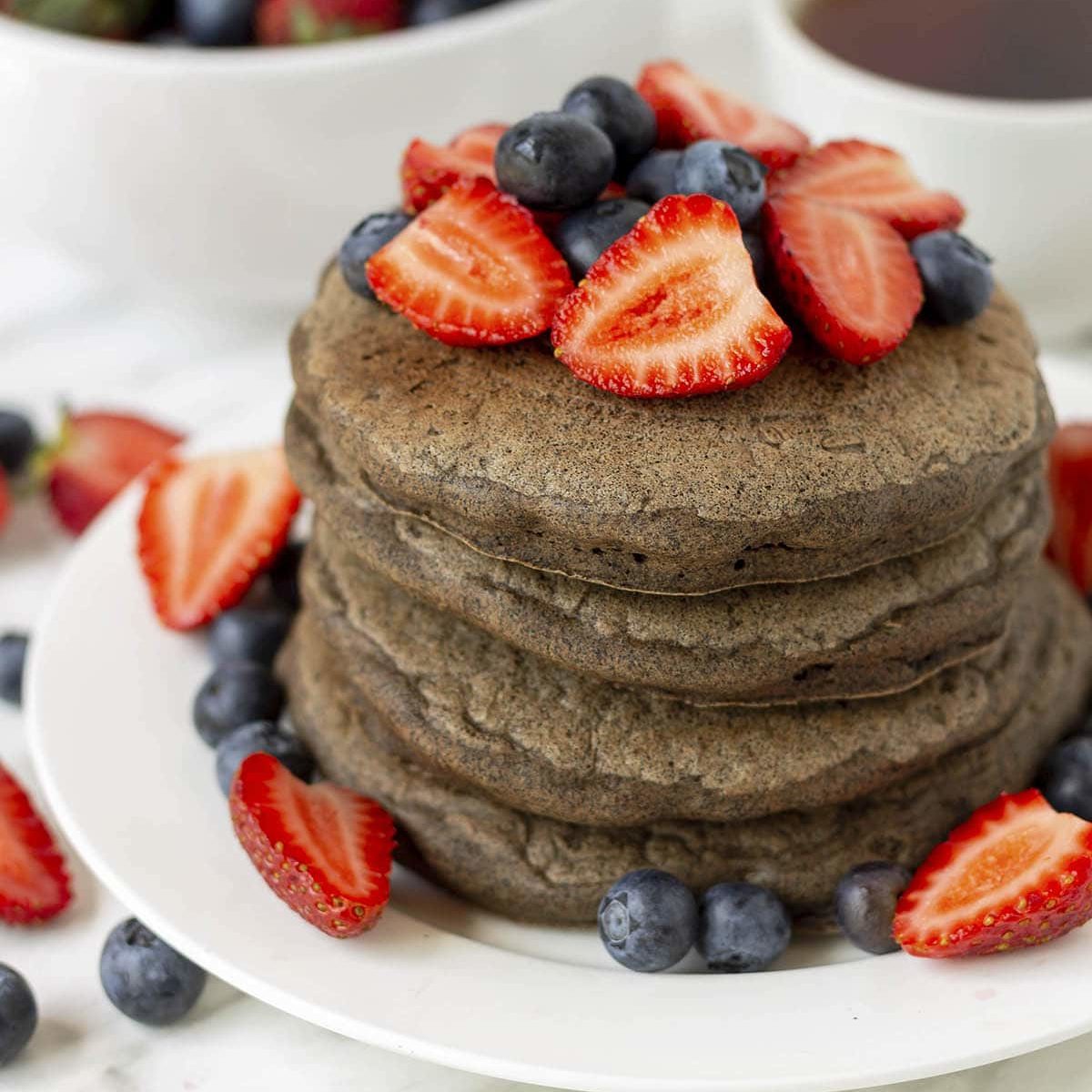 "These caramelized mixed berry and banana oats make the perfect nutritious breakfast. Using only vegan ingredients, loaded with fruits and quick to make!" – Give Me a Fork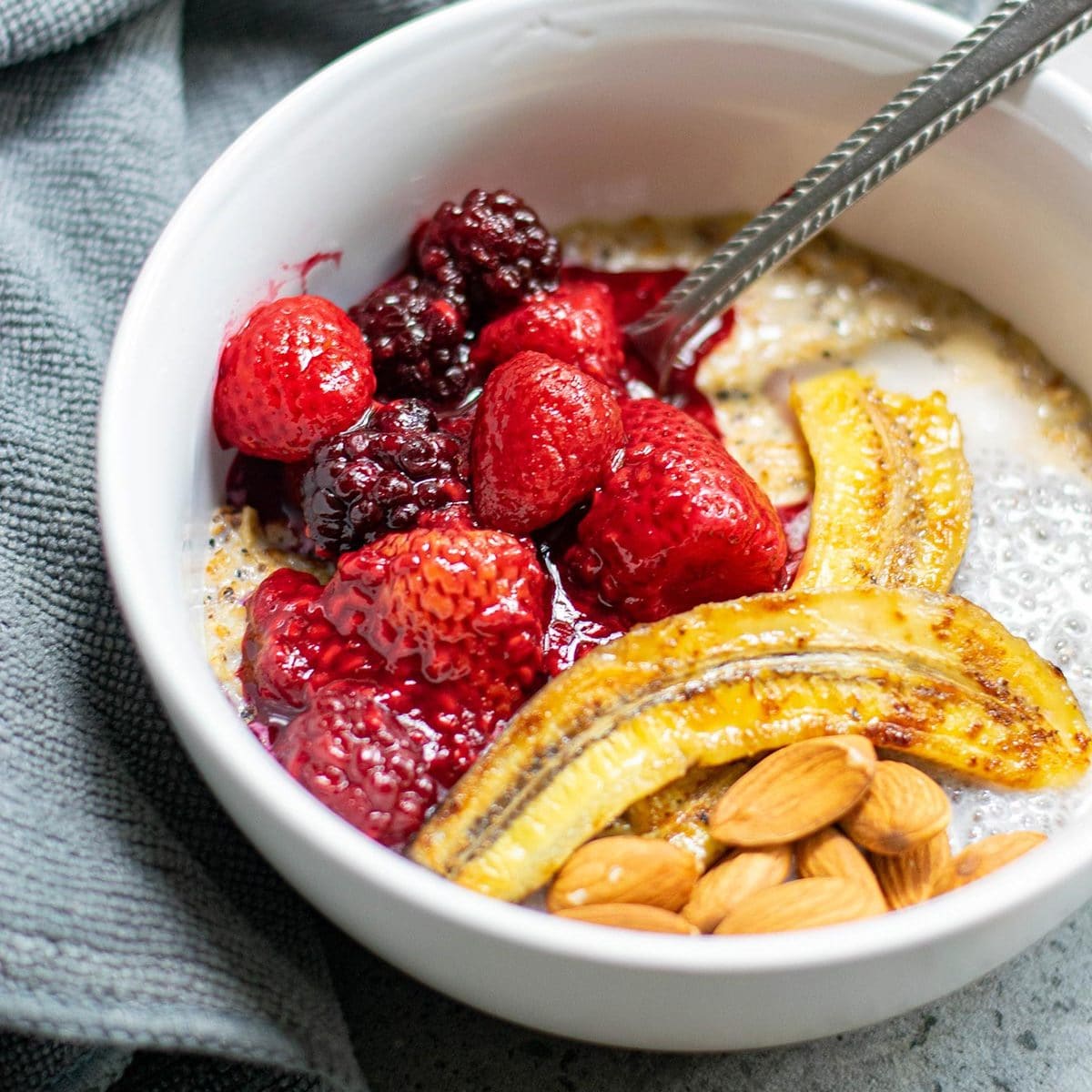 "Quick and easy Gluten-Free Chocolate Chip Waffles that are vegan, allergy-free, and freezer-friendly! A great homemade breakfast recipe you can make-ahead for busy mornings and enjoy by just popping them in the toaster! The kids will love them and so will you! They're healthy, simple, and low in sugar!" –Rebecca, Strength and Sunshine
"This No-Oats Keto Oatmeal is super easy to make and tastes so much like traditional oatmeal it will knock your socks off! Plus, it's Paleo, Vegan, and Whole30- friendly!" – Cassidy's Craveable Creations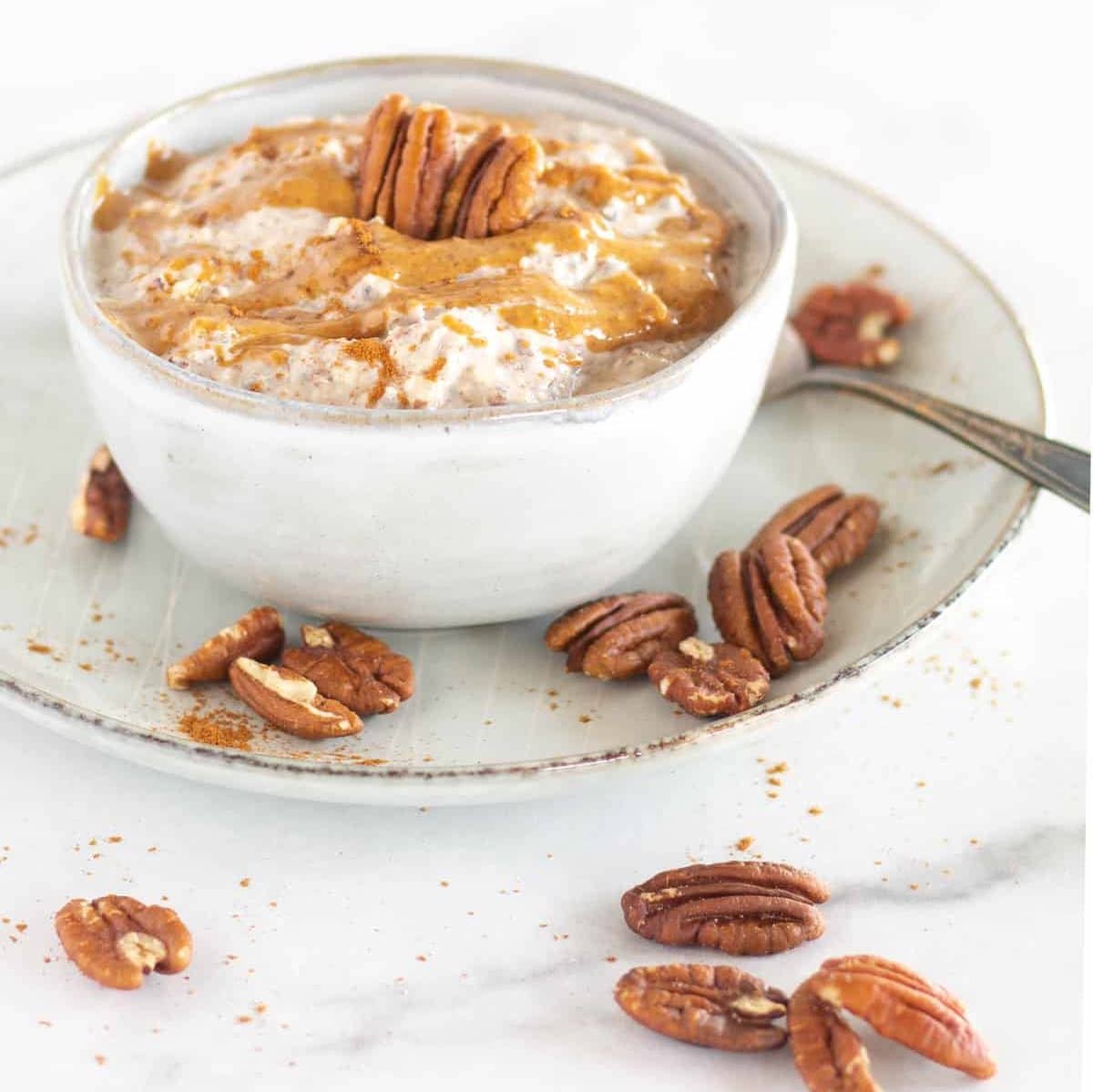 "Chia pudding is super easy to make ahead or in just a couple minutes in the morning. Chia seeds have all nine essential amino acids as well, so you will be fueled and ready to go all day long." – Lauren, CHICKPEA AND HERB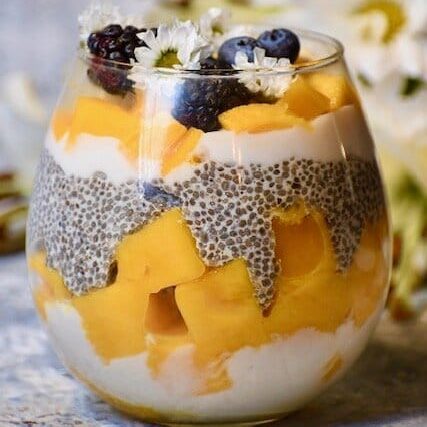 "5 minutes of prep and breakfast is ready for you when you wake up in the morning! Hearty and healthy and so many amazing flavors!" – Lorie, LEMONS + ZEST
"This vegan frozen fruit smoothie bowl is more filling that a normal smoothie, it's also quick and easy to make and so versatile!" – Yaz, By The Forkful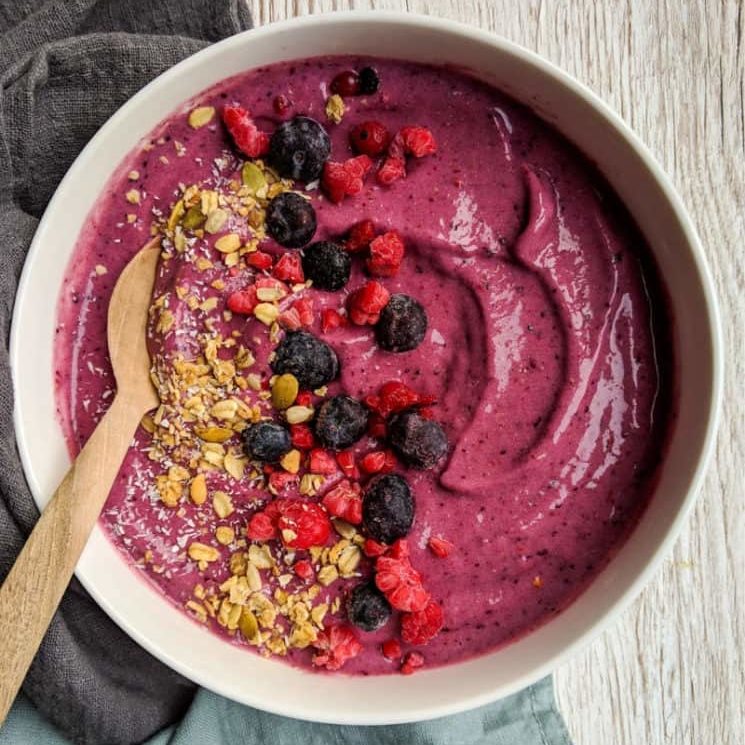 "This tempeh bacon will seduce you with its heavenly smoky, savory flavor. Jazz up your breakfast (or lunch, or dinner) with a sensational vegan substitute for bacon. But be warned: you may never want to go back." – Elena, Happy Kitchen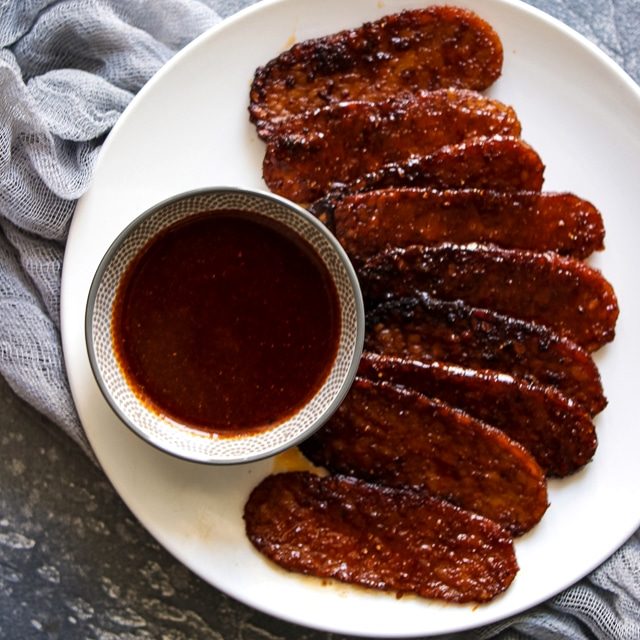 "A bowl of oatmeal loaded with healthy fruit and other toppings is a great quick and easy vegan breakfast that will keep you full well past lunch time!" – Kate, Vegan Blueberry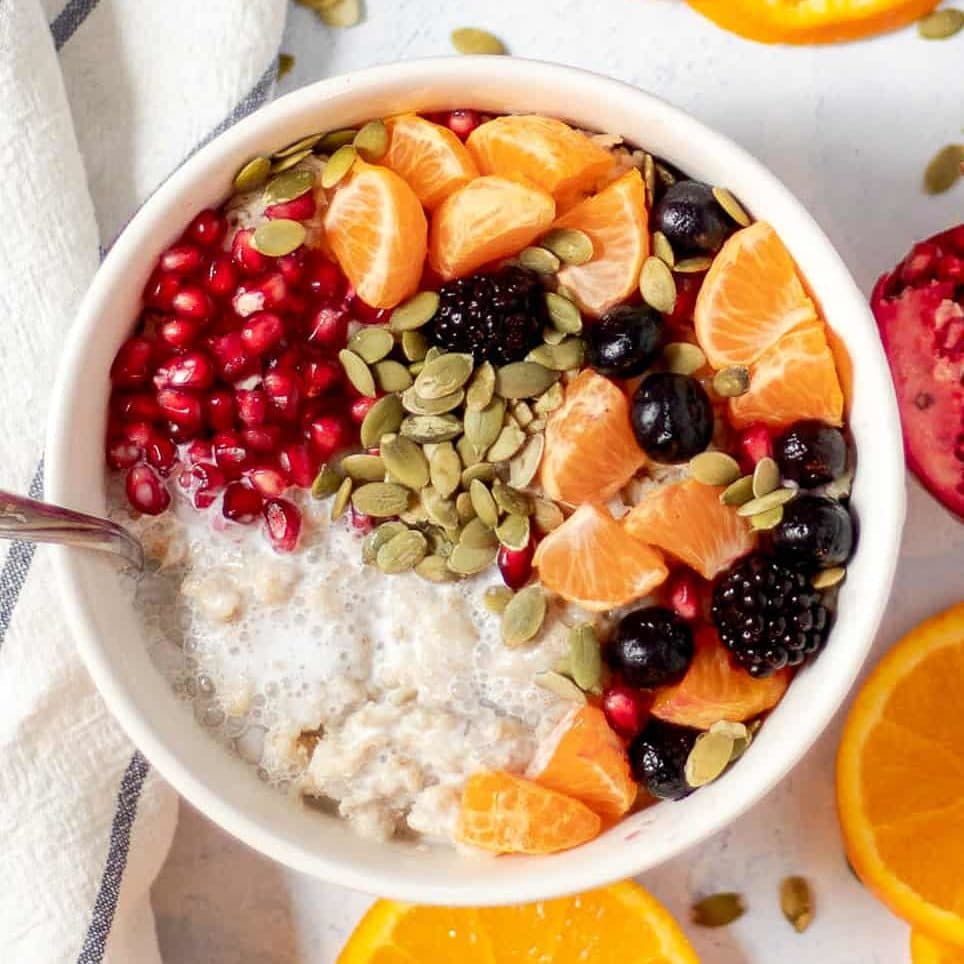 "These Healthy Blueberry Oatmeal Breakfast Bars are refined-sugar-free, vegan, and full of all-natural ingredients. This blueberry bar recipe is a great addition to your Sunday meal prep and is freezer friendly making it the perfect grab and go breakfast for those hectic mornings." – Jessica, Healthy With a Chance of Sprinkles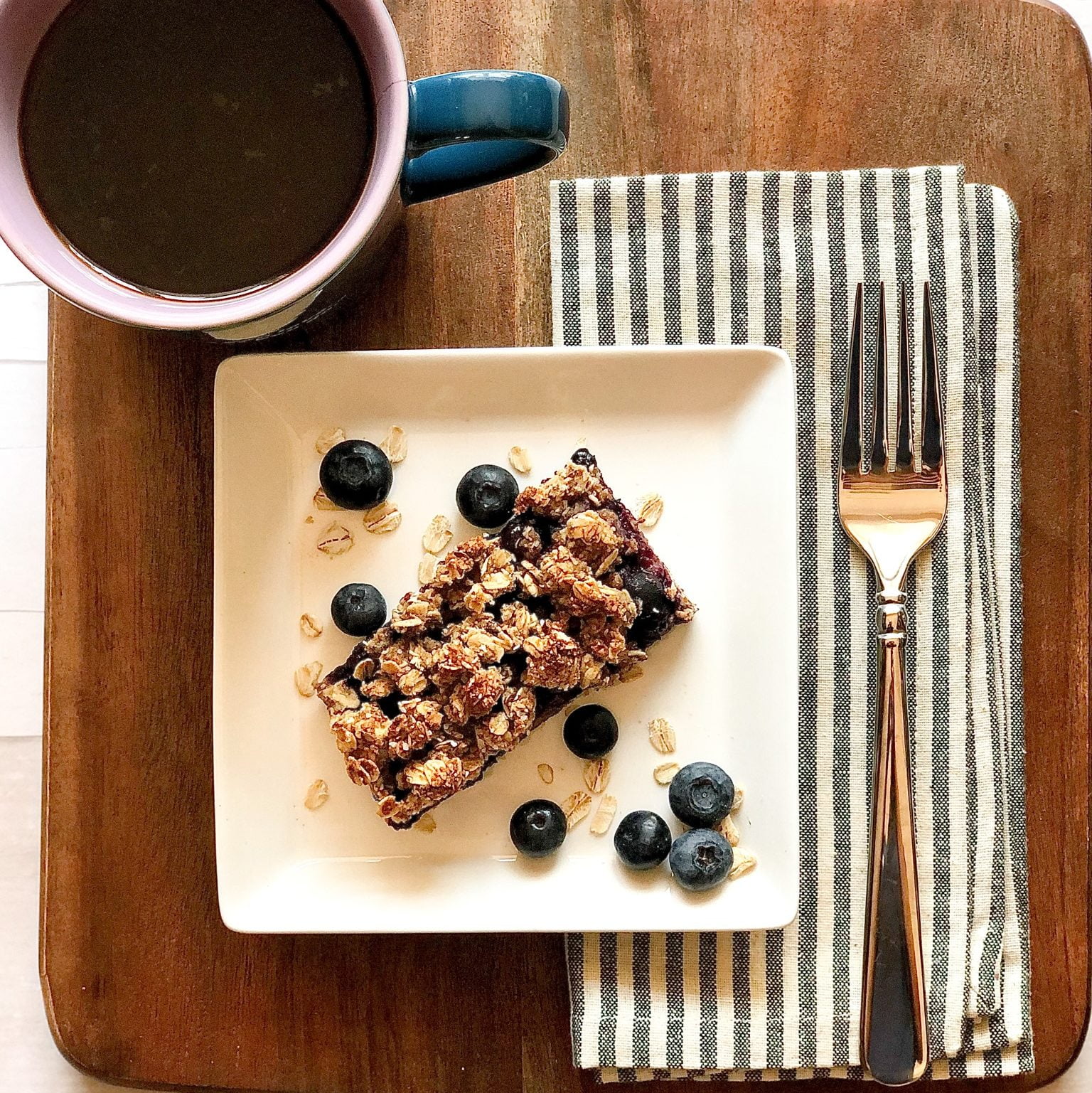 "Trying to eat healthy, let alone vegan and gluten-free can certainly feel overwhelming. We hope to make breakfast recipes easy and delicious for you. Here is one of our family staples; sweet potato, and black bean hash!" – Tammy & Anthony, Couple of Seeds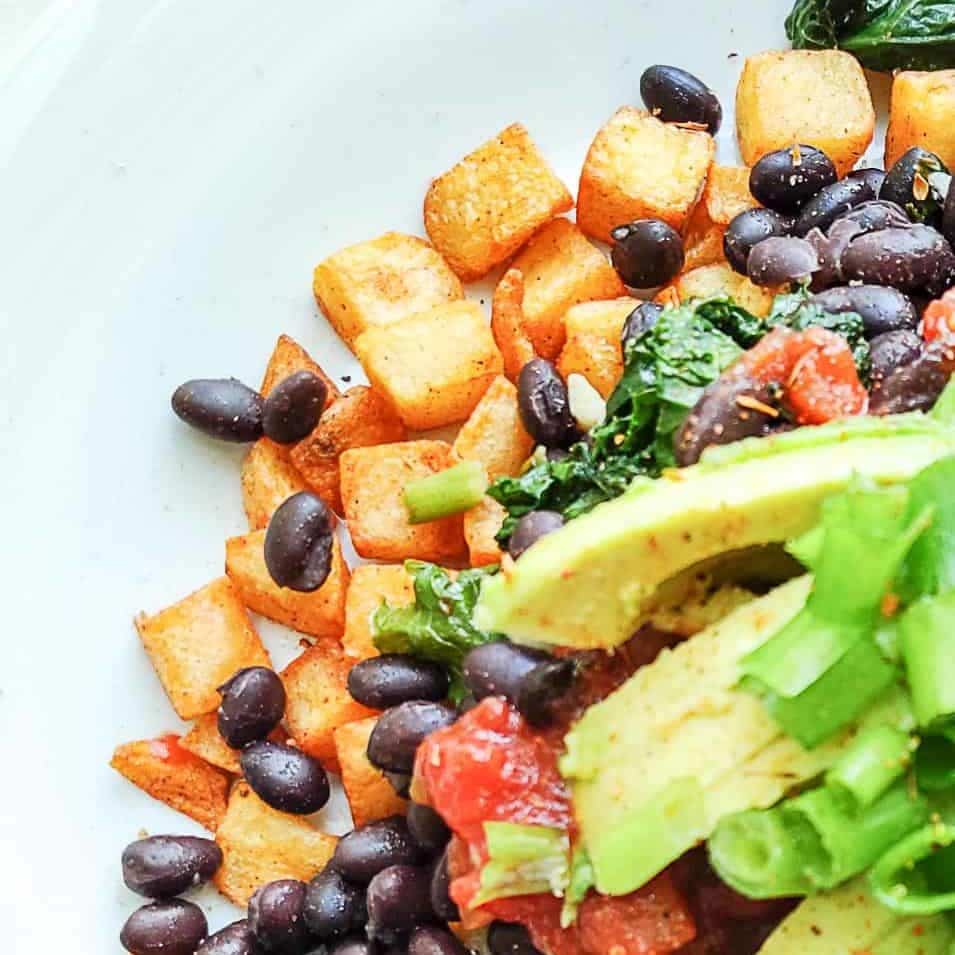 "This Sweet Potato Kale Hash recipe is a quick, easy way to add veggies to your breakfast. Full of flavor and nutrients, this vegan breakfast hash will be a morning favorite!" – Sarah Schlichter, Bucket List Tummy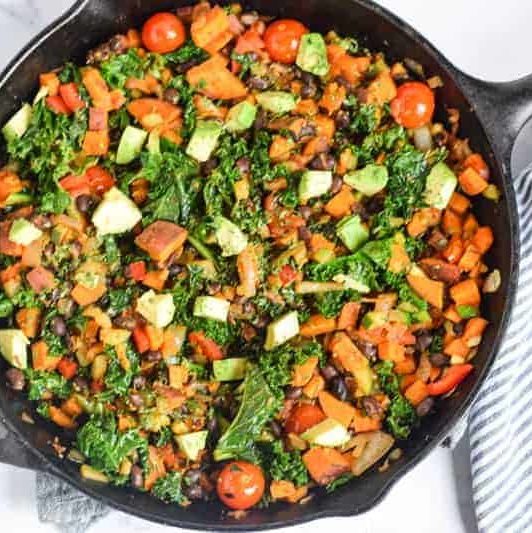 "This recipe is a satisfying and quick breakfast, or you can make it anytime you want something nutritious yet have little time to cook. Change it up with the toppings, add more fruits, or make this healthy plantain recipe vegan-friendly!" – Mariska, MY CHEFS APRON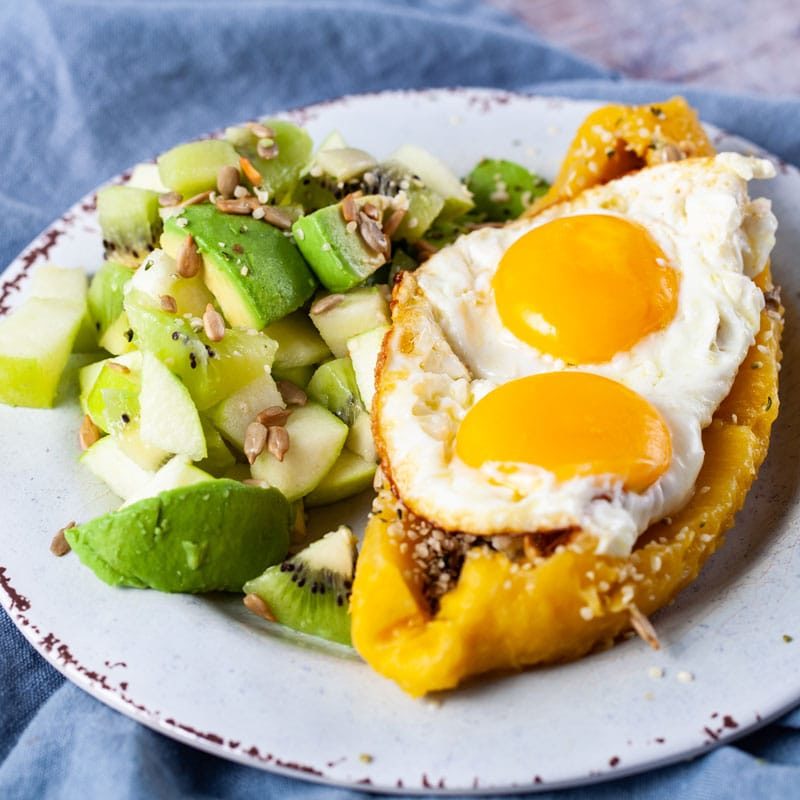 "Vegan, gluten-free and protein-rich vegetable frittatas made with chickpea flour, assorted vegetables and spices are a perfect breakfast on the go. These frittatas packed with flavours can be made ahead and stored to have it on busy mornings." – Geetha, Flavours Treat
"Vegan and gluten free, these peanut butter overnight oats take less than two minutes to make and taste amazing. They're perfect for an easy breakfast you can feel good about." – Carolyn, CARAMEL AND CASHEWS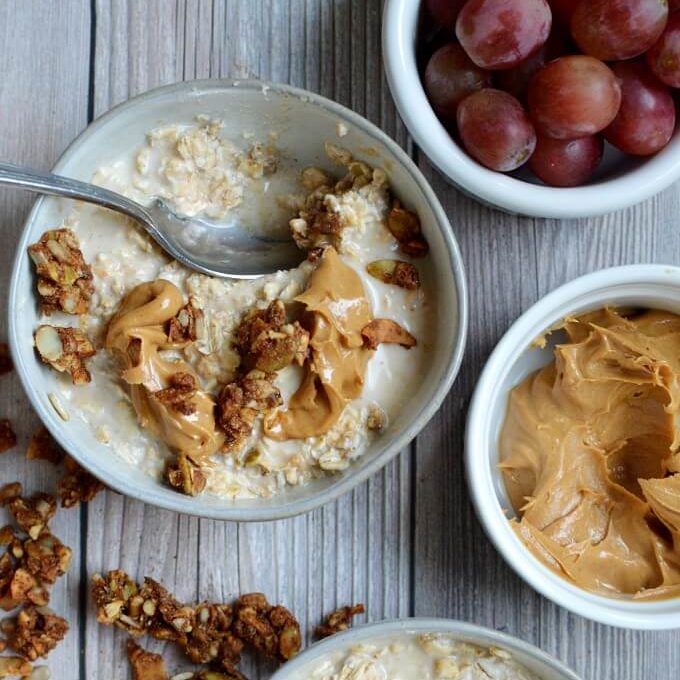 "Chia seed pudding is such an easy peasy, treat like food! It's definitely under the real food category though. Chia seeds are definitely a super food and this recipe adds in hemp hearts for added protein, and then cold brew and coconut butter for a fat, protein and fiber packed no-cook meal that will keep you satisfied for hours." – Cristina, The Castaway Kitchen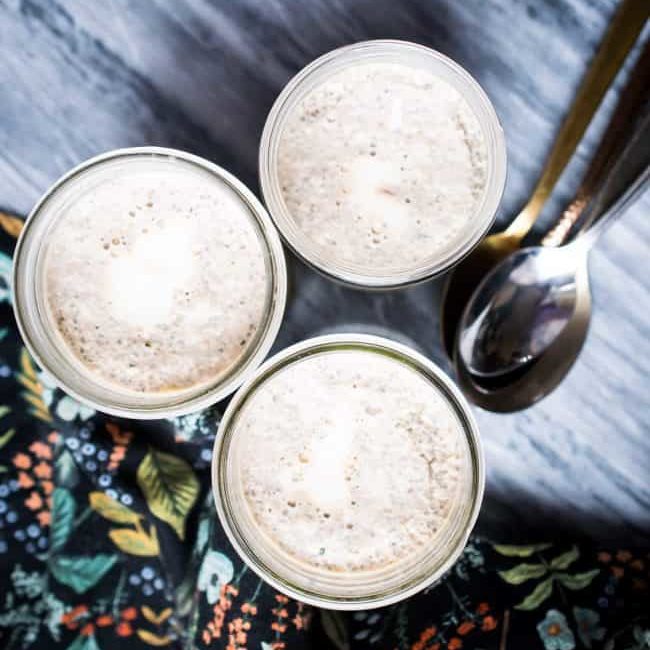 "My daughters love baked apples for breakfast, but the traditional recipe requires advance planning and an hour of oven time. So we made a microwave version perfect for school mornings (vegan/GF:)" – Flossie, Super Mom Hacks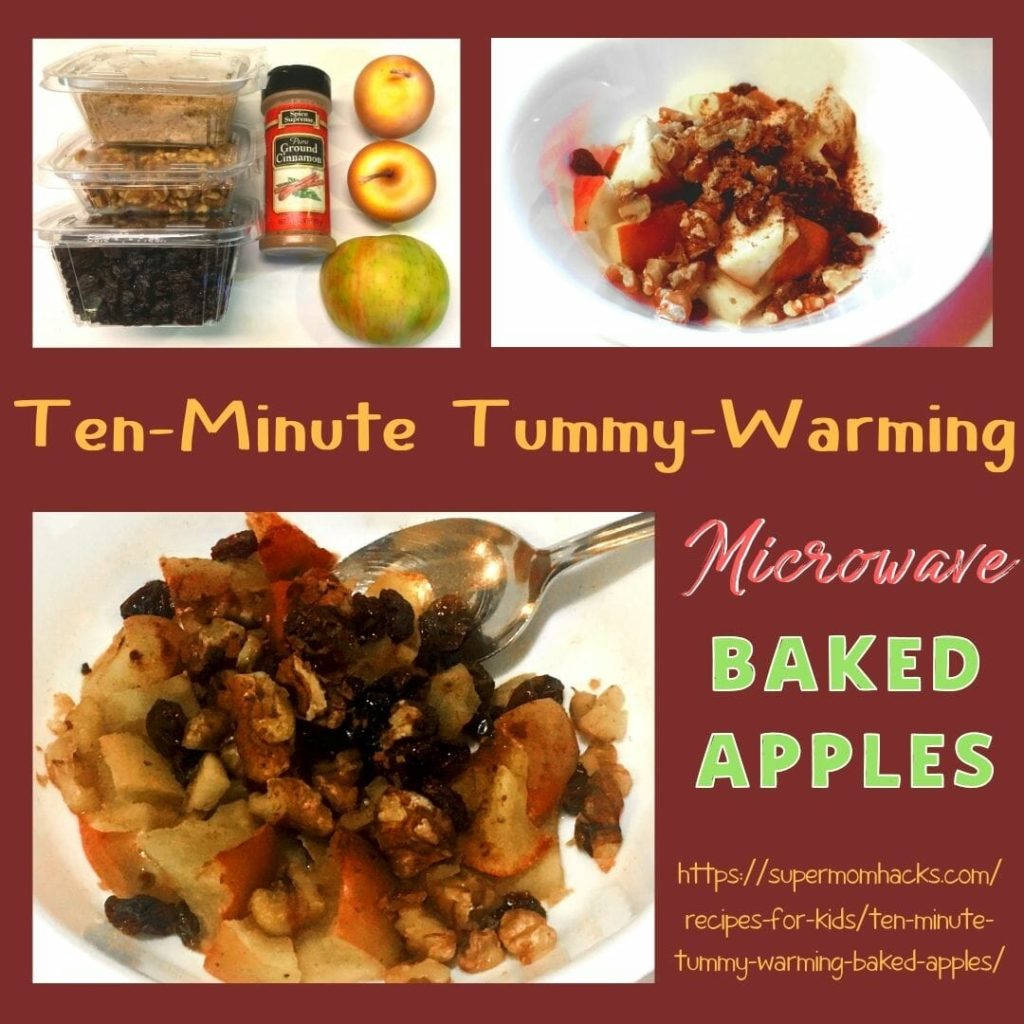 "These chai tea overnight oats are creamy, delicious, and perfect for meal prep! They're super easy to make too! " – Megan, Meg 'n Matcha
"This tofu scramble is quick and easy to make and a great high-protein vegan breakfast!" – Kate, Vegan Blueberry
If you enjoyed 23 Easy & Quick Vegan Breakfast Recipes then check out 11 Quick & Easy OAT Recipes. Please be sure to drop a comment below on which is your favorite recipe!