11 Quick & Easy OAT Recipes
Looking for easy & quick vegan, healthy OAT(meal) recipes to get your morning started off right? If you're an OAT(meal) fan and lover you are going to love these recipes!
"A bowl of oatmeal loaded with healthy fruit and other toppings is a great quick and easy vegan breakfast that will keep you full well past lunch time!" – Kate, Vegan Blueberry
"These Healthy Blueberry Oatmeal Breakfast Bars are refined-sugar-free, vegan, and full of all-natural ingredients. This blueberry bar recipe is a great addition to your Sunday meal prep and is freezer friendly making it the perfect grab and go breakfast for those hectic mornings." – Jessica, Healthy With a Chance of Sprinkles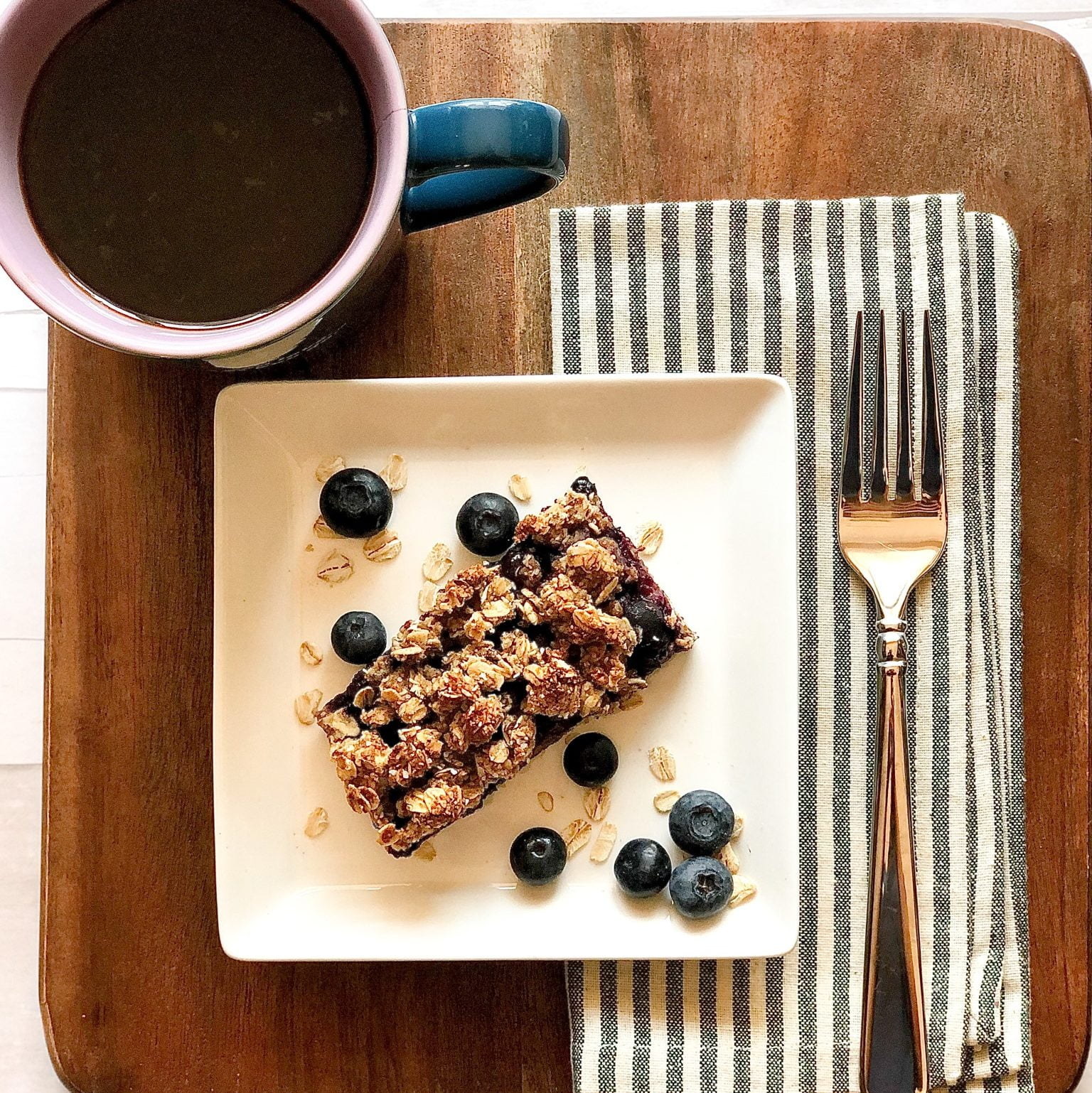 "Chocolate banana baked oatmeal that also happens to be vegan & only requires 5 ingredients. Perfect as an on-the-go breakfast or snack !" – Meesha, Plantiful Cooking
"Vegan and gluten free, these peanut butter overnight oats take less than two minutes to make and taste amazing. They're perfect for an easy breakfast you can feel good about." – Carolyn, Caramel & Cashews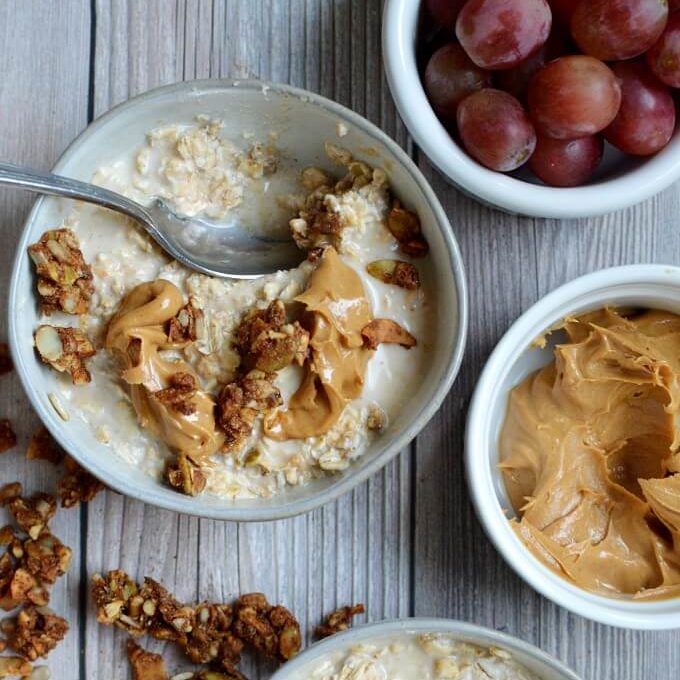 "This basic overnight oats with protein powder is packed with at least 15g of protein, healthy and will definitely keep you satisfied for hours!" – Meesha,
"These Banana Overnight Oats are creamy, delicious and so easy to make! Only takes 5 minutes to prep this healthy breakfast option the night before." – Vanessa, Maple + Mango
"These chai tea overnight oats are creamy, delicious, and perfect for meal prep! They're super easy to make too!" – Megan, Meg 'n Matcha
"A super easy vanilla oatmeal topped with delicious oven-roasted rhubarb. And one of the best ways to start the day right is to start with creamy warm oatmeal." – Jess, Cooking My Dreams
"These Peanut Butter Oatmeal Breakfast Bars are a delicious, filling, protein-packed treat. Perfect for a quick on-the-go breakfast or an afternoon snack." – Alyssa, Coffee Fit Kitchen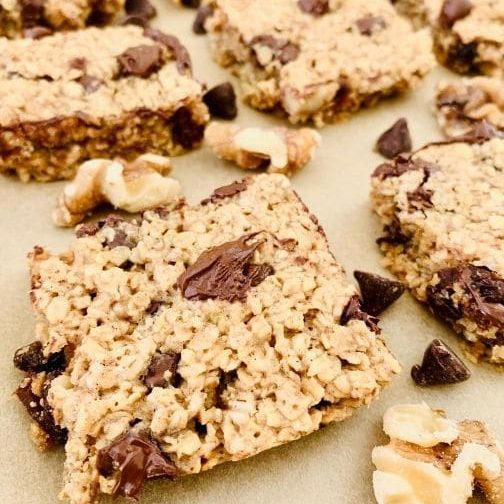 "Super creamy and delicious, yet super quick and easy Instant pot banana steel cut oatmeal." – Yamini, Simple fresh n yum
"Golden Milk Oats is a healthy and nutrient packed breakfast option that is perfect for busy families. You can make it on the weekend, store it to use it during the week as you see fit. You have all the health benefits of oats, turmeric and milk combined into a single one-pot meal that you can use in breakfast, as a snack or even dessert, depending on your mood. Some people like it cold, or straight out of fridge. Others like it a little warm. Topping with fruits and nuts before serving is my favorite way to eat this dish." – Enhance Your Palate
If you enjoyed this post 11 Quick & Easy OAT Recipes, please be sure to check out 3 Vegan Chocolate Recipes, and drop a comment below!