7 Best Trail Running & Skyrunning Blogs of 2022
best blogs & websites of 2022
Have you ever seen a blog and it just looks so scrumptious?
Just me?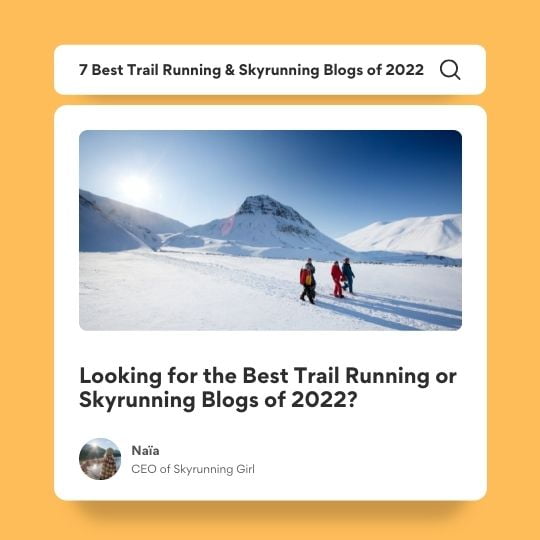 In all seriousness, I am a big fan of typing into Google Search engine "Best Travel Blogs" just to see the minimalist and lovely look that people do, but also to get ideas or to find a specific topic I'm looking for!
And some of these websites are so well done it gets me going. I mean the design, the typography, the layout, all of it just makes it look so finished.
But you probably don't care about that stuff as much, or maybe you do, but you're looking for content quality.
And man, these websites are coming from some of the best athletes in the world, athletes who love the sport passionately, and who have a truck load of information about running. So, please without further ado… my favorite website desi– I mean favorite runners. 😉
7 cool people (and websites)
Mhm, yeah, I met Emelie Forsberg (not to brag…), and her website is cool, but it's really her book called Skyrunner that I find absolutely amazing. It's such a visually appealing book that at the end of reading it, you probably will want to write your own! I'm serious.
Okay, but her website I must tell you has a lot of useful information about cooking, running and skiing, along with parenting! Definitely recommend for any Skyrunner out there looking to see where skyrunning really came from. 😉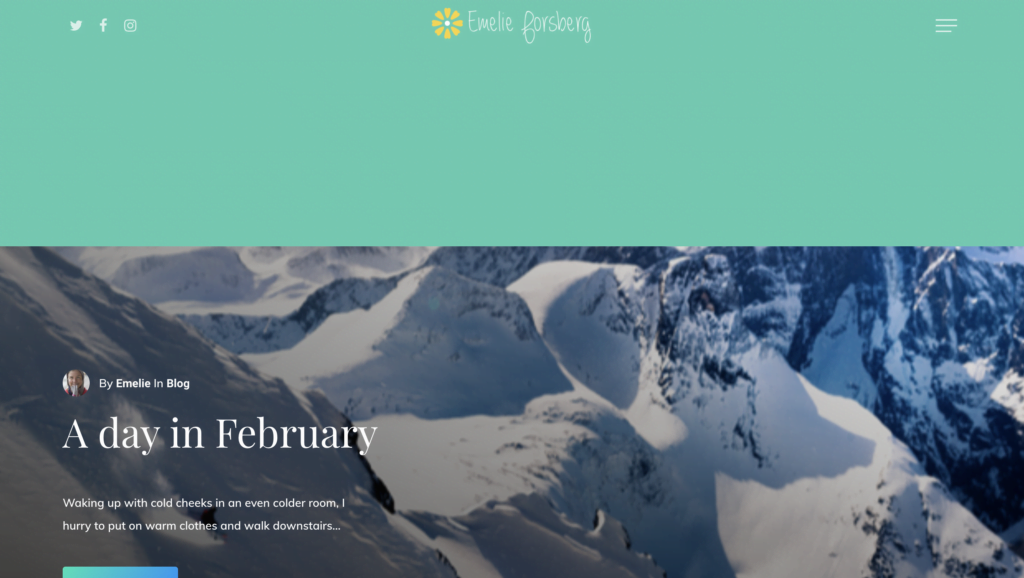 I admit… The Ginger Runner is my favorite blog. If we're looking at it's technicality…it's slow to load, but has a beautiful design and layout. Otherwise, there's tons of information you can find on it: YouTube videos, Spotify playlists, races, podcasts, and blog posts! Loads of information on this website, and even if you're just bored… this is an awesome trail running, ultra running website to look at. (Ten out of Ten recommend, haha.)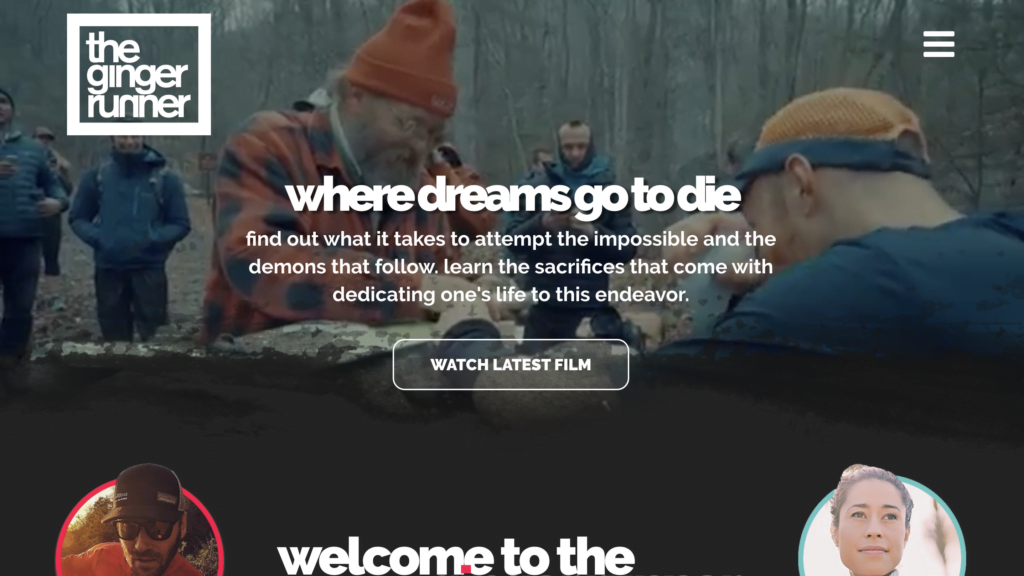 Okay, yes, I've also met the Mirnavator in person, so naturally I'm a huge fan of her…but her website is also to die for. If you're looking to really learn a thing or two about the whole idea of running, well, look no further. Mirna offers presentations, classes, workshops, retreats, and she even has a book! SO, this is the perfect website to load up on information about trail running and to get a real life experience with a professional.
And, last thing, this website is awesome. The design is simple and colorful, another one of my favorite websites with a really great human being running it. 😉
Not only a cool website, The Hungry Runner Girl also has loads of workouts, recipes, interesting stories, and amazon favorites to get your heart pounding. Along with race information and her personal race recaps.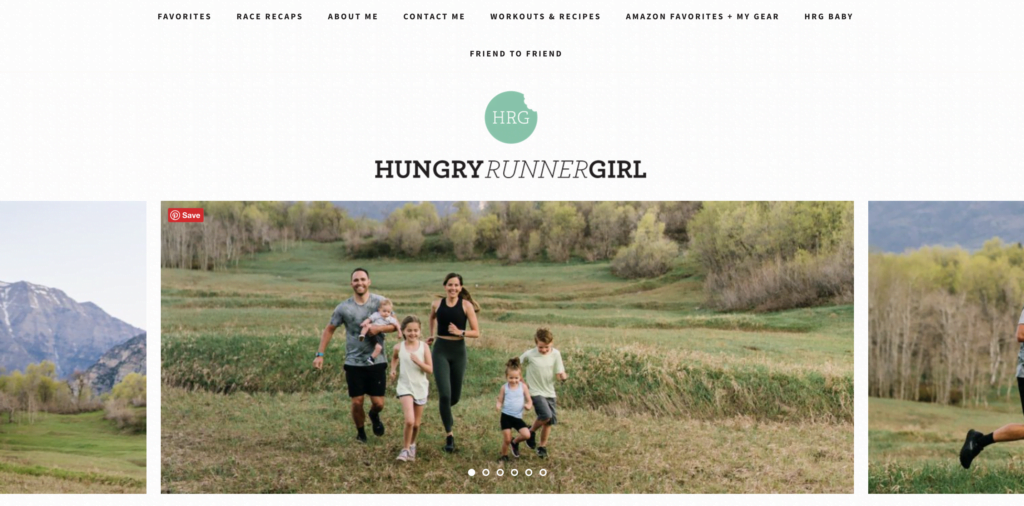 Trail runner, skyrunner, ultra runner, track runner, mountain runner, road runner, steeplechase runner… you name it… she's done it. Racin' Grayson has quite a collection of followers from many different types of running. Recently she has launched her own shop, along with a new website! Definitely worth a "peak". 😉 😉 😉
Blogger, The Desolate Runner, is based in the capital of running, Chamonix, France and knows first hand what mountain running, trail running, and the love of the sport is all about. You can find a personal journal, and a link to Desolate Runner's awesome YouTube channel on his website! Be sure to check this one out!
Side note: this is also one of my favorite websites, and I also may have just very recently discovered this one!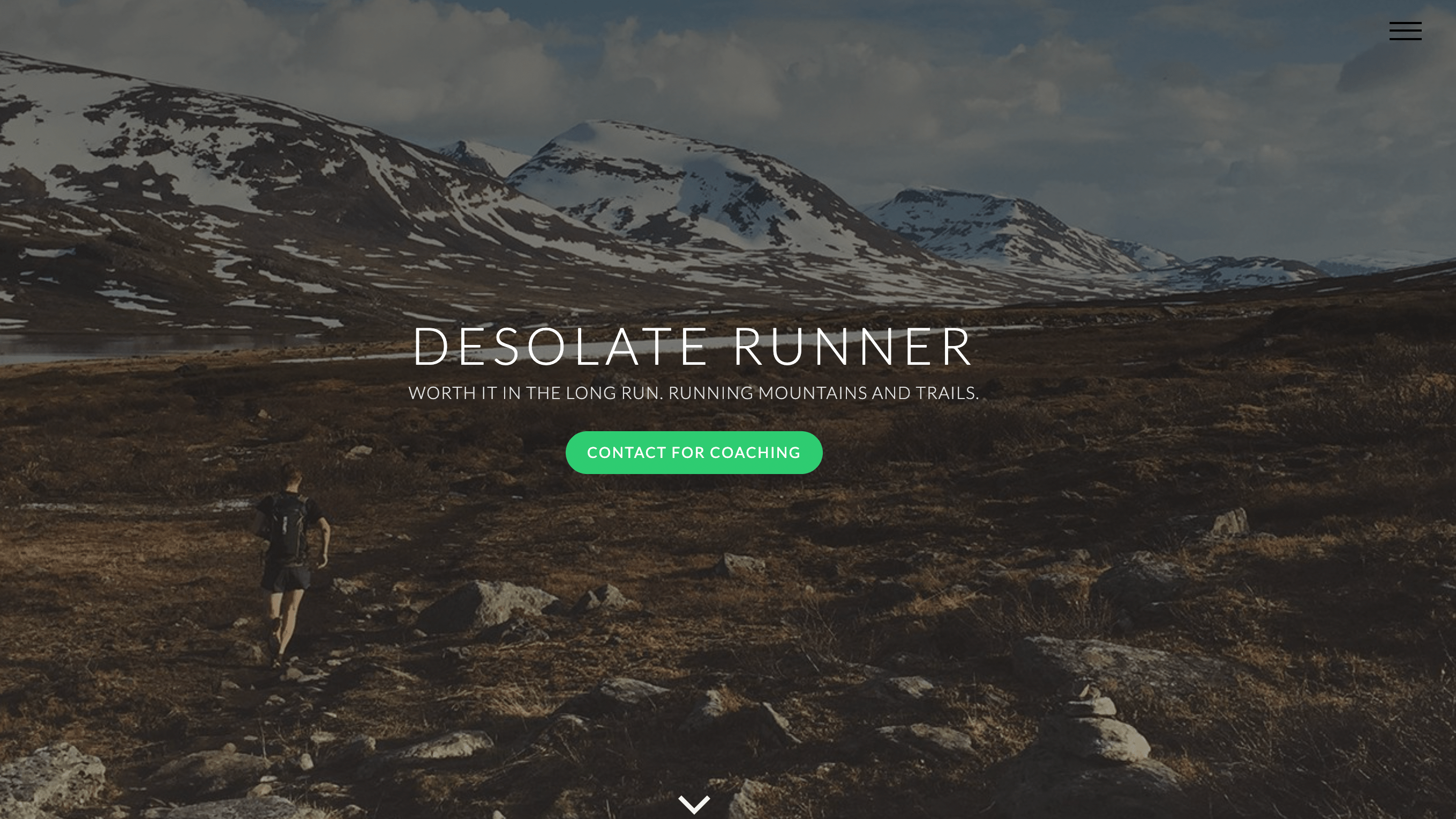 Specifically for skyrunning, Arduua offers camps, coaching services, trips, and a great deal of information on skyrunning and training in the mountains. Run by a female entrepreneur who is making things happen in the skyrunning community and getting the word out about this wonderful sport!
spread the love
Do you have a favorite blog or runner? Let me know in the comments below!
If you enjoyed reading about 7 Best Trail Running & Skyrunning Blogs of 2022 be sure to check out HOW TO START A YOGA PRACTICE TO IMPROVE YOUR RUNNING.
Follow me on Instagram @djswagzilla
<3