Running above clouds and eating cloud cookies? Almond Cloud Cookies are the skyrunners dream!
Les Petites Gâteaux aux Amandes is actually the original name of these delicious desserts that originated in France.
It took my about 15 minutes to make these cookies. These are super duper simple and easy to make. They are gluten free and only three ingredients!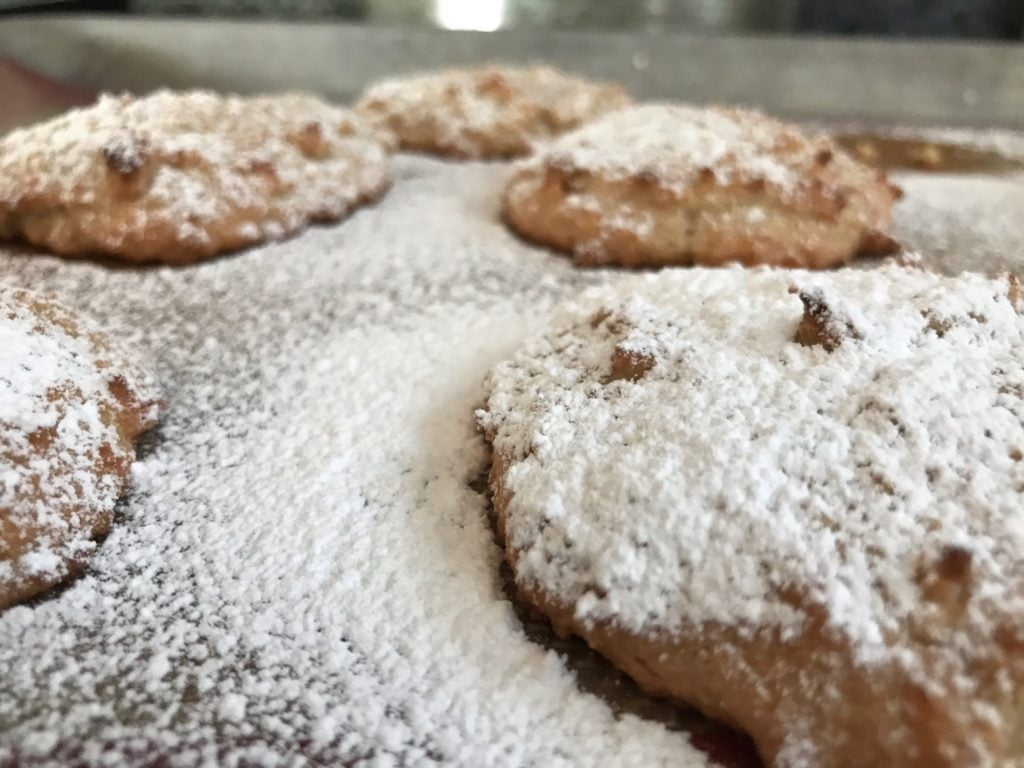 Ingredients:
1 1/4 cup of Almond Flour
1 1/4 cup of Sugar
2 Large Egg Whites
Dash of Confectioners Sugar*
***Notes: Adding confectioners sugar on top is optional.
Steps:
Preheat the oven to 400 degrees.
Butter/Spray a pan or mold to bake in the oven.
Grab all the ingredients.
Mix together the Almond Flour and Sugar
Gradually add the Egg Whites to the batter.
Once the batter is mixed well pour into a mold or shape into a cookie.
Bake your cookies in the oven for 13 minutes or until it starts getting golden brown on top.
Let your cookies cool for 5-10 minutes.
Sprinkle on Confectioners Sugar once cool.
Enjoy!
---
I hope you enjoy these Almond Cloud Cookies! I have made these cookies so many times and they come out perfect! Delicious!