If you've checked out my Instagram feed, you know that I don't show my face in any of my photos. Except for a rare posting on my personal Facebook page, you're not going to see my face, at least posted by me, on social media or in my YouTube videos.
Why I Don't Show My Face in My Photos on Social Media
I get asked this question very often… WHY don't YOU show your face on social media?!
I've decided that it is probably about time I tell the world why I don't show my face on social media. It's not that I don't like people asking why. I just think some people are spending a little too much time wondering why I don't show my face in the first place.
A few years ago, when I started my Instagram page, I made a conscious decision to not show my face. At first it was for privacy. I wanted to share photos of my life, but not share too much. Over time, my reasons for not showing my face have expanded.
I do no face because it's something I love doing. I love taking on the challenge of trying to capture something I am doing, the country I am in, the training run I'm running, or simply just the sunset and giving a greater meaning to the photo than just my face.
Sure, my face tells a story, but my story is bigger than my face. In each "square" I post on social media there is meaning in each photo that goes beyond my face.
Disclosure: Bear in mind that some of the links in this post are affiliate links and if you go through them to make a purchase I will earn a commission. Keep in mind that I link these companies and their products because of their quality and not because of the commission I receive from your purchases. The decision is yours, and whether or not you decide to buy something is completely up to you.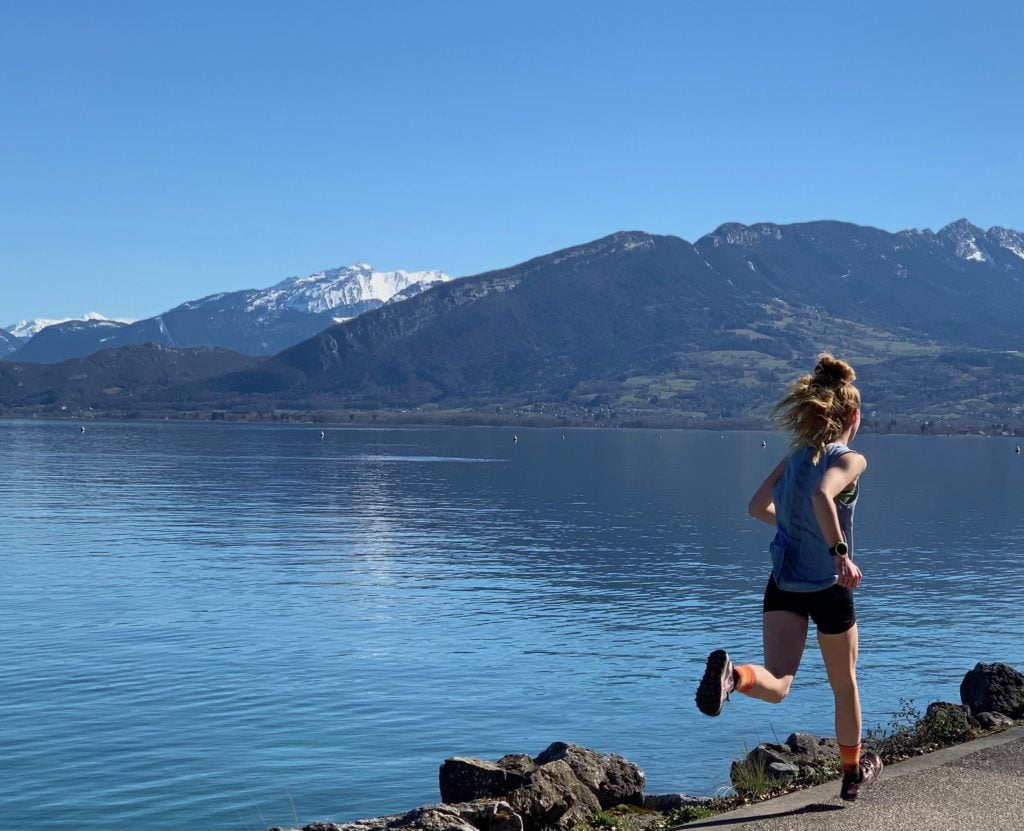 When some of my friends first started asking me, "why don't you show your face?", my response was: Because I want to show others the beauty of my experiences. I don't want people to just "like" a photo because of my appearance.
I don't like showing my face.
No, in case you are wondering, I don't have anything to hide.
I do think our culture is obsessed with facial beauty, and that's become very obvious to me in the reactions I get from others and their questions.
I love posting photos. And I love getting my photo taken. Yes, even getting photos taken that show my face.
I love looking at different photos. I love editing photos. And I LOVE photography. I love scrolling through other people's feeds. I love seeing faces. Yes, I even love seeing those cute bathroom selfies. 😉
But as much as I love seeing other people's faces, I still prefer not to show mine. Unless, of course we are meeting up for a coffee date.
I try to capture moments in my photos where my face is not the focus because I don't want to go and look at my Instagram feed in a few years and only see my face and wonder did I miss the context of my life?
Photos that don't show my face are art to me and I LOVE art. I think leaving out my face gives the chance for people to interpret my photos for themselves and define their own meaning or find connection to my photos.
Want to see how I don't show my face on social media?
Check out my Instagram and see how I don't show my face. Also, like and subscribe to my YouTube Channel.
Why you should show your face on Instagram
Some will say you should show your face on Instagram, and others will have no interest (like me!!!). For example, some will tell you that you should show your face if you want to be a mega influencer or have credibility on social media. Others will say showing your face will humanize your photos.
To recap, here are some reasons on why some may not want to show their face on social media:
Security/Privacy
Religion
Insecurities
Trying to show a bigger picture (for example, posting pictures of just mountains to inspire others about mountains and not about your personal appearance.)
Conveying a message
Conclusion
What are your thoughts about showing your face on social media? Drop a comment below! I would love to hear from you!